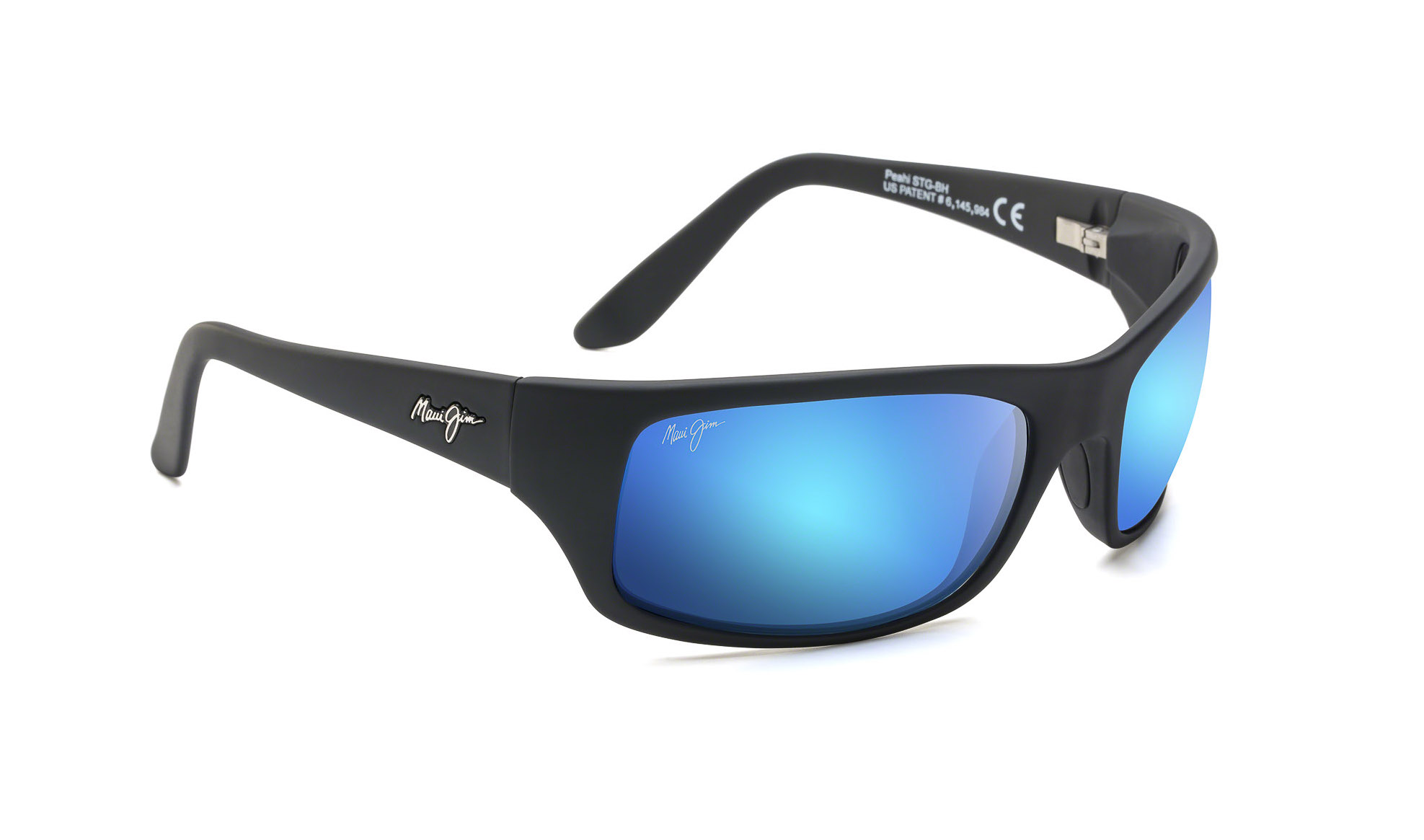 MAUI Jim is a brand synonymous with cutting-edge polarised eyewear technology for more than thirty years. Founded in 1980 and based in Lahaina, Maui, Hawaii, the brand has a global presence with more than 125 styles, all of which feature MJ's proprietary "hyper-precise" PolarizedPlus2 lens eliminating 99.9 per cent of glare and also providing 100 per cent protection from harmful UVA and UVB rays. Polarised eyewear is mandatory equipment for all anglers to see through reflective glare, "into" the water and for the eye health.
As my angling style and environment changes regularly, my main criteria for a new pair of sunglasses were quality, adaptability and comfort – a pair that I could use for blue-water game fishing one day and trout fishing mountain streams, the next, as well as for general "every day" use. If you like, the "Jack of all Trades" of sunglasses! I knew it was a tough ask, as Maui Jim produces more than seven lens colours and five lens materials suitable for every possible specific fishing style and situation from low to the most intense sunlight.
MJ APAC marketing director, Nathan Fisher suggested the Peahi frame, a wrap-around style providing maximum coverage for fishing that matched the dimensions of my face well. The frame is made in Italy from Grilamid, a light, durable polymer with anti-corrosive spring hinges that exudes quality. I selected a premium "SuperThin" glass lens (32 per cent thinner and lighter than standard glass) as it offered the highest clarity and best scratch resistance. Nathan briefed me on all of the lens choices, which I tried, and ultimately settled on the "Blue Hawaii", a blue mirror coating over a Neutral Grey base. The lens also has a patented anti-reflective treatment to bock reflected light & glare from behind as well as a water and oil resistant coating on both sides. A MJ branded hard case and microfibre cleaning cloth are included.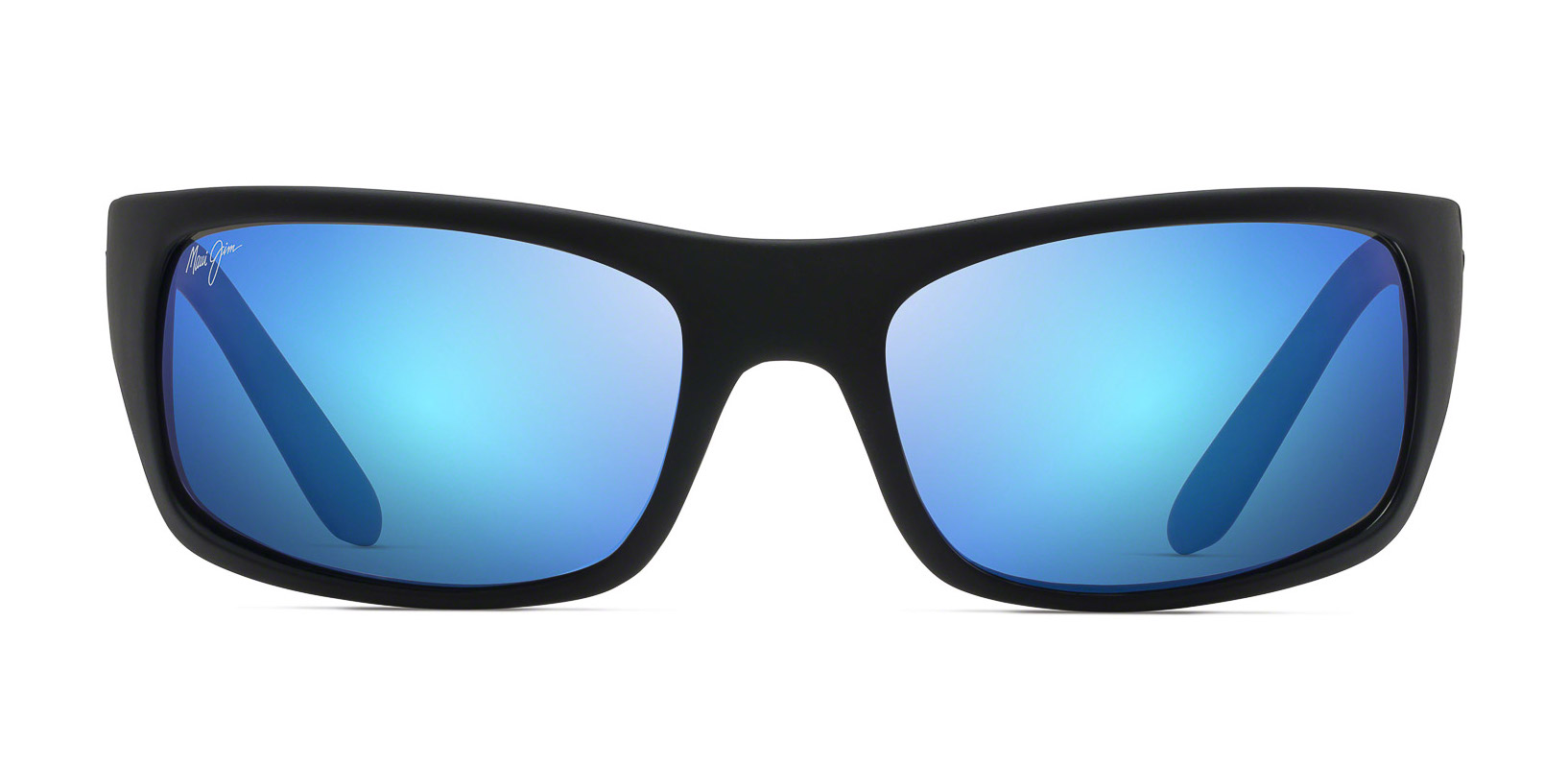 My reason for selecting the Blue Hawaii lens is as that fishing is mostly saltwater based, with a mix game, sport, beach and rock and estuary. The grey base provides the highest available light reduction for game fishing with the blue mirror coating adding additional contrast and definition over sand flats, submerged rocky outcrops and in estuaries. They have also proven superb for bass fishing rivers and although untried, would no doubt, be suitable for use on freshwater lakes and streams. The lens clarity and definition is superb.
After nearly six months of continuous use in many fishing scenarios as well as driving, gardening, exercising, and generally wearing them whenever my eyes are exposed to the sun, I can conclude that the Maui Jim Peahi with Blue Hawaii glass lens are super comfortable, relatively light, have amazing clarity and are my ultimate "all-round" polarised sunglasses. I have worn them all day fishing offshore in intense sunlight and experienced zero eye strain and fatigue with no pressure points or rubbing from the frame. They have an overall feeling of durability and I expect them to last for many years.
As well as extensive range of fishing focused models, Maui Jim has lenses matched to all light conditions and outdoor activities including fashion styles with options for the "MauiPassport" laboratory prescription service. Keep an eye out for a comprehensive review of polarised eyewear lens fishing applications in an upcoming edition of Fishing World.
For more information: www.mauijim.com/au