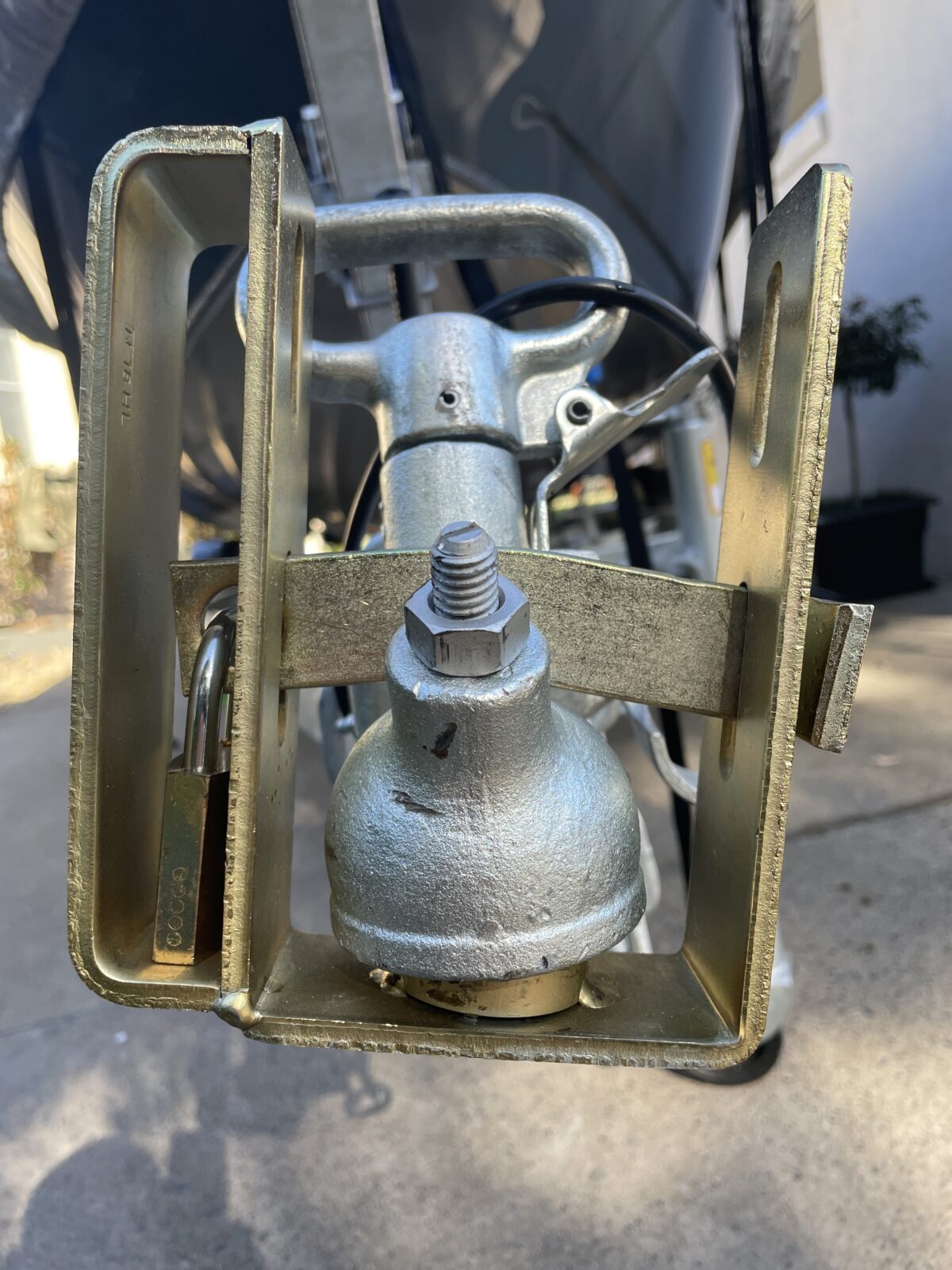 WE'D all like to think our boat trailer is safe from theft whether it's on your property or hitched to your tow vehicle at the boat ramp. Unfortunately, it isn't always the case. I have heard of numerous accounts of trailers being stolen and witnessed the damage from an attempted theft of a trailer at a boat ramp on return from a fishing trip. Realistically, no device can provide a failsafe assurance your trailer will not be stolen by a determined thief but will certainly be a strong deterrent.
The ARK Heavy Duty Trailer Coupling Lock's ingenious design enables it to lock trailer couplings when connected or disconnected to the towing vehicle but should be removed when towing. Supplied with padlock and three keys, it is simple to activate by selecting one of two slot positions for the locking bar, depending on if the trailer is hitched to the vehicle or not, connecting the padlock through the hole in the bar and closing it. When the padlock is lifted to insert the key to unlock it, the U shackle of the padlock is shrouded by the coupling lock, providing no access for bolt cutters to cut it. Made from zinc plated hardened steel, the lock is resistant to rust and extremely strong. Should you lose all the supplied padlock keys, it would be near impossible to remove without using or a heavy sledgehammer for a prolonged period and damage the coupling or an oxy acetylene torch!
It's suitable for all ball coupling towbars and trailers including PWC trailers, caravans, boat trailers, box trailers and more. For under $50, it's excellent value for a simple and effective precaution to reduce the risk of trailer theft.
For more info, visit arkcorp.com.au.