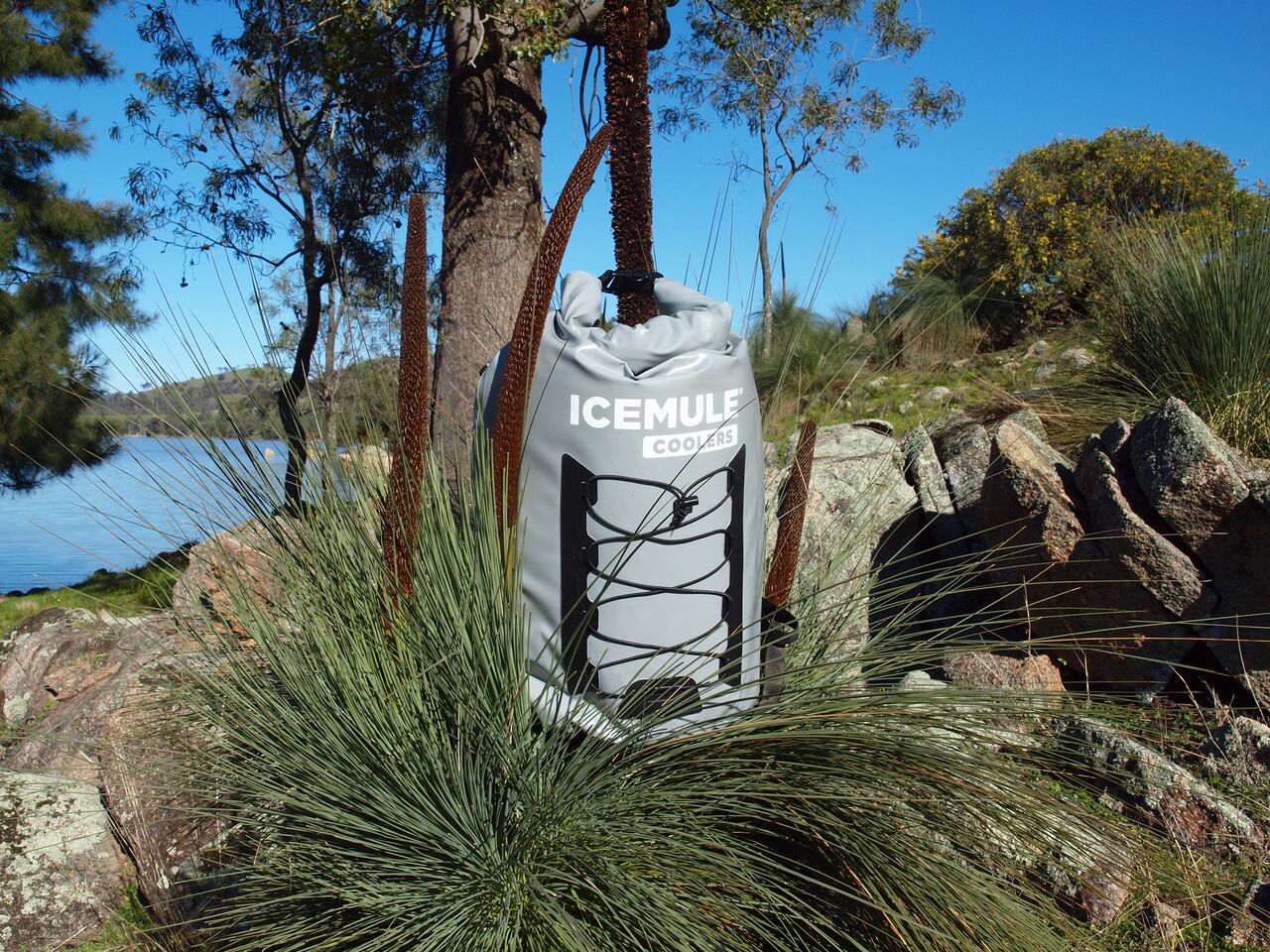 ICEMULE coolers are marketed as "the world's best soft cooler", a claim which I originally met with scepticism but didn't deter me from settling on an Icemule Pro Cooler X Large with a 30L Capacity.
I started using this cooler at the end of winter, with my first test revealing frozen water bottles still around 50 per cent frozen after an 86 hour foray into wild freshwater country. Naturally though, the real test would come in the heat of summer.
Now with the start of summer behind us, the Icemule is taking on the role of the hard eskies which we would normally bring on the boats and in kayaks on extended fishing trips.
Cod opening season back at the start of December was the perfect test with temperatures in the 30 degree plus range each day (Click here to read about Ken's fantastic start to the cod season). The Icemule was loaded with frozen water bottles at 1pm Wednesday afternoon along with a kilo of prawns, some bread and margarine. I unloaded the IceMule at 7pm Friday afternoon and the frozen bottles of water were approximately still 40 per cent still frozen after 54 hours.
IceMule claim their product will keep ice intact for 24hours, and it's a claim that is well substantiated. The Icemule products also come with an unconditional 90-day warranty.I have now got two of the Icemule Pro Coolers ready for this summer on the water, in the bush or even to do the shopping.
The Pro Cooler is an extremely comfortable water proof back pack and dry bag, it's also good for keeping food warm as well as cool and the inner and outer skins can be inflated and sealed with an air valve that I reckon would make for a pretty good emergency PFD if you somehow ended up in the water. Plus I've also recently found that the Icemule makes an extremely comfortable pillow!
Of all the new gear I have tried this year, this product is the one that impresses me the most. If you're an angler, boater, kayaker, sailor, hunter, biker, outdoor enthusiast or even if you just want to bring the cool store items home from the supermarket this product is the best I have ever used.
The 30L Pro retails for around $169.95 which is excellent value, the two I have now give me a combined capacity of 60 litres with a cost less than a high efficiency esky of the same capacity and the soft back pack coolers are so much more versatile.
So in summary, it's possible that the Icemules are indeed the "World's best soft cooler"!
There is a large range of coolers available from http://icemulecoolers.com.au/ so if you're in the market check them out.