FISHING World has teamed up with Rapala VMC Australia to giveaway 3 CrushCity prize packs valued at $900!
1st CrushCity prize pack – Full set of Rapala CrushCity Plastics and Rapala Face Shield – 40 packets in total plus Face Shield – Value $500.
2nd CrushCity prize pack – 20 assorted packets of Rapala CrushCity Plastics and Rapala Face Shield pack – Value $260.
3rd CrushCity Prize pack– 10 assorted packets of Rapala CrushCity Plastics and Rapala Face Shields – Value $140.
Check out the range of new CrushCity lures below.
CrushCity "Creeper"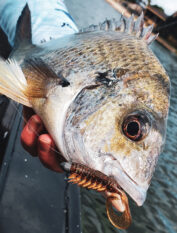 The Creeper is a curl-tail grub with a difference – designed to work on the slowest retrieves and will flutter seductively on the fall. Easily one of the most popular shapes of soft plastics on the market, the curl-tail grub is must for all anglers.
CrushCity "Imposter"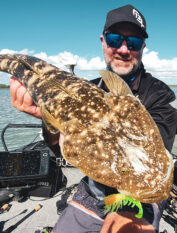 The CrushCity Imposter is the perfect prawn or shrimp imitation. Made from Super T.P.E. material and infused with shrimp scent, The Imposter is designed to produce subtle movements like that of the real thing – fooling even the wariest of predators. The Imposter is one of the most realistic prawn limitations on the market and will deceive fish anywhere.
CrushCity "The Suspect"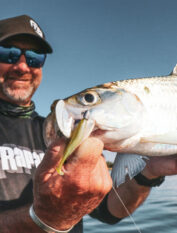 Designed to resemble the usual suspects of baitfish found in any water body. The Suspect is a slim bodied soft plastic baitfish imitation which is highly versatile due to its shape and tight shimmering action.
CrushCity "The Jerk"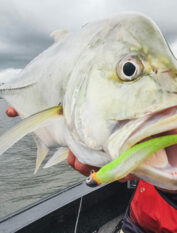 This forked-tail jerk minnow takes the baitfish profile to the next level. With inbuilt details and a forked-tail that quivers with the slightest amount of current or rod twitch, The Jerk will produce the results. Representing a small fleeing or distressed baitfish, The Jerk will work in both fresh and saltwater conditions and the twitchy erratic action is one the predators can not refuse.
CrushCity "Heavy Hitter"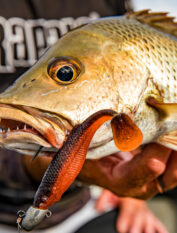 The Heavy Hitter is designed to stand up to aggressive strikes from larger predators. This 4-inch plastic produces an excellent body roll coupled with a bite enticing side to side sway from the paddle tail. And if you are fishing heavy cover, the Heavy Hitter can be rigged with a weedless hook to avoid getting deep into the snags.
For more information: www.rapala.com.au/