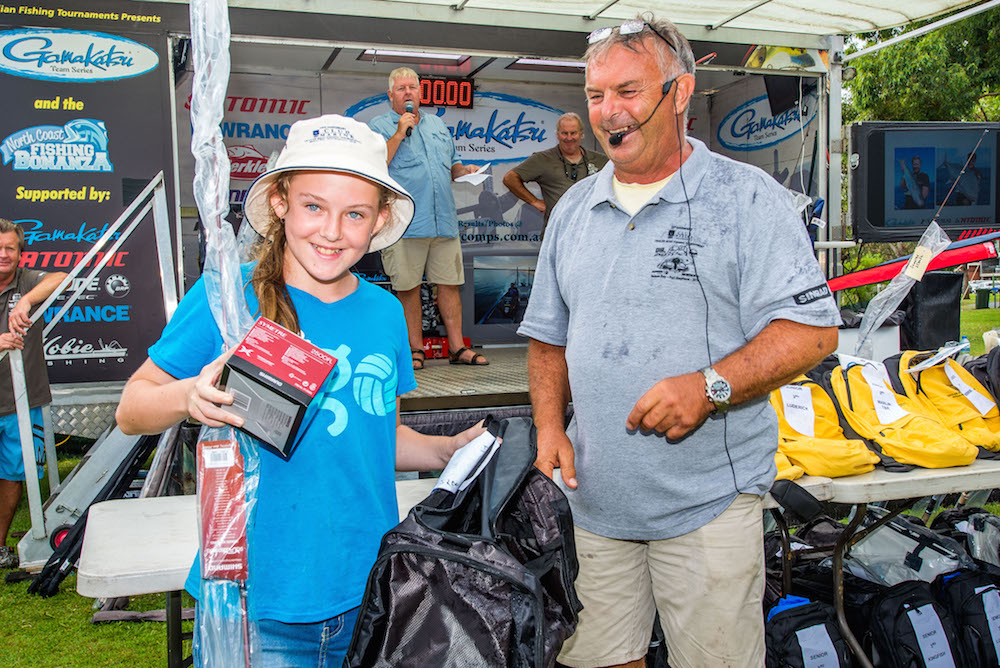 THE Club Marine Trailer Boat Fishing Tournament in Port Stephens is an event based around family, fishing and fun and is back again in 2017.
To be held this year from March 31st – April 2nd, the tournament is easy to enter, easy to compete in and easy to enjoy for anglers of all ages & skill levels.
It is specifically engineered to be attractive to people who have never been in a fishing tournament before so many friends and family teams enter as part of a longer stay while enjoying the pristine waterways of Port Stephens.
The ingredients behind its success are many, and include very simple rules, a good selection of species balanced to attract both inshore and offshore anglers, being held outside of peak holiday season, and of course the superb location.
Tournament Base, at the Nelson Bay Ferry Terminal Park, will have a number of interactive displays and has a carnival atmosphere over the weekend that encourages socialising.
The rules have been kept deliberately simple with a fairly even weighting between inshore and offshore species. For those unlucky anglers who can't find any unlucky fish there are plenty of lucky draw prizes from the many sponsors throughout the tournament.
There are full details, rules, a calendar of events and sponsor contact details in addition to results and photos of previous years on the tournament website.