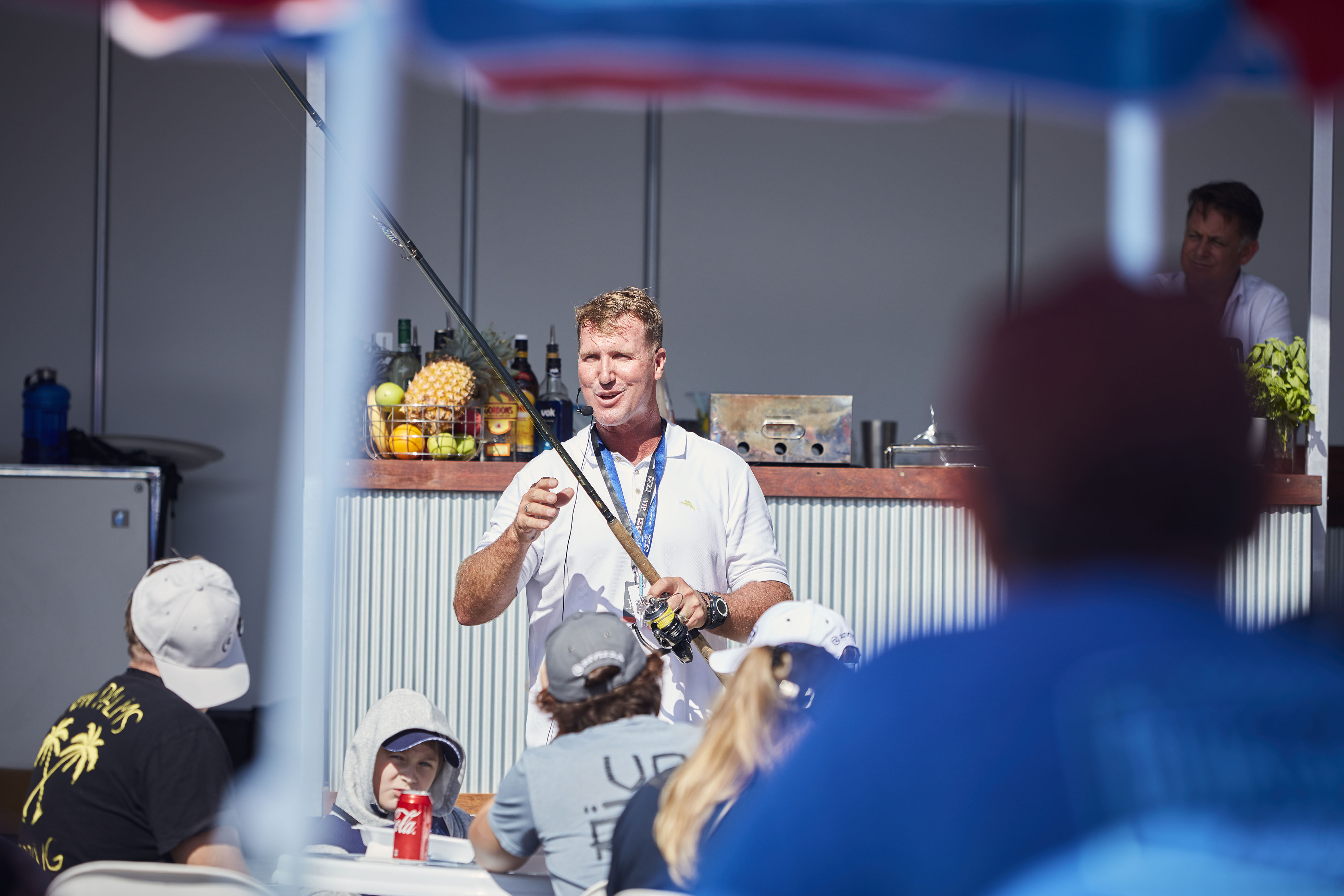 ACCORDING to organisers, the greatest challenge for visitors at the 2019 Sanctuary Cove International Boat Show (SCIBS) will be fitting it all in.
The show runs from May 23 to 26 and will roll out a line-up of displays, events and family entertainment including fishing tournaments, cooking demonstrations, superyachts, awesome aircraft, police boat tours and an interactive Kids Zone that should keep the entire clan on the move for the whole day – or two to three days if you are committed to seeing everything.
Boating and fishing guru Paul Burt will return for his fifth year as an official SCIBS ambassador and share his culinary expertise in his live cooking demonstrations, Paul Burt's Cook and Reel.
With giveaways and live music before filming commences, audiences will get a front-row seat as the energetic host tests products and shares his wealth of knowledge about camping, fishing and boating under the bright lights of the television cameras.
For those who ever wondered what it would be like to climb aboard a Queensland Police boat, the crew in blue will have a 24 m catamaran police boat The Conroy on display and visitors will be invited to board the vessel.
For those looking to buy their own boat, the Sea Trials offer the perfect opportunity to try before they buy. A host of products including makes and models from JSW Powersports, Evinrude and Made 4 Marine will be on the water, with potential buyers invited to take them for a spin and speak to the experts.
For both expert and wannabe anglers, the art of fishing will come to life in spectacular fashion when the Berkley Supertank plays host to daily live fishing demonstrations.
As for the real deal, the ever-popular SCIBS Live Bream Shootout will be back, with the family-friendly competition offering more than $7,000 in prizes.
For those bringing little ones to the boat show, the interactive Kids' Zone will bring a smile to children's faces and deliver a much-needed break for their parents. From a jumping castle and games to face-painting and marine-themed craft activities, there will be countless opportunities for children to interact and engage with the things they love so much.
Adults will also be spoilt for choice for entertainment options, with a combination of live music, cool bars and great eateries to deliver the goods on the social front.
Tickets to SCIBS 2019 are now on sale, with a number of ticket and transport options available including free Park 'n' Ride from Warner Bros' Movie World.
For more information, click HERE.