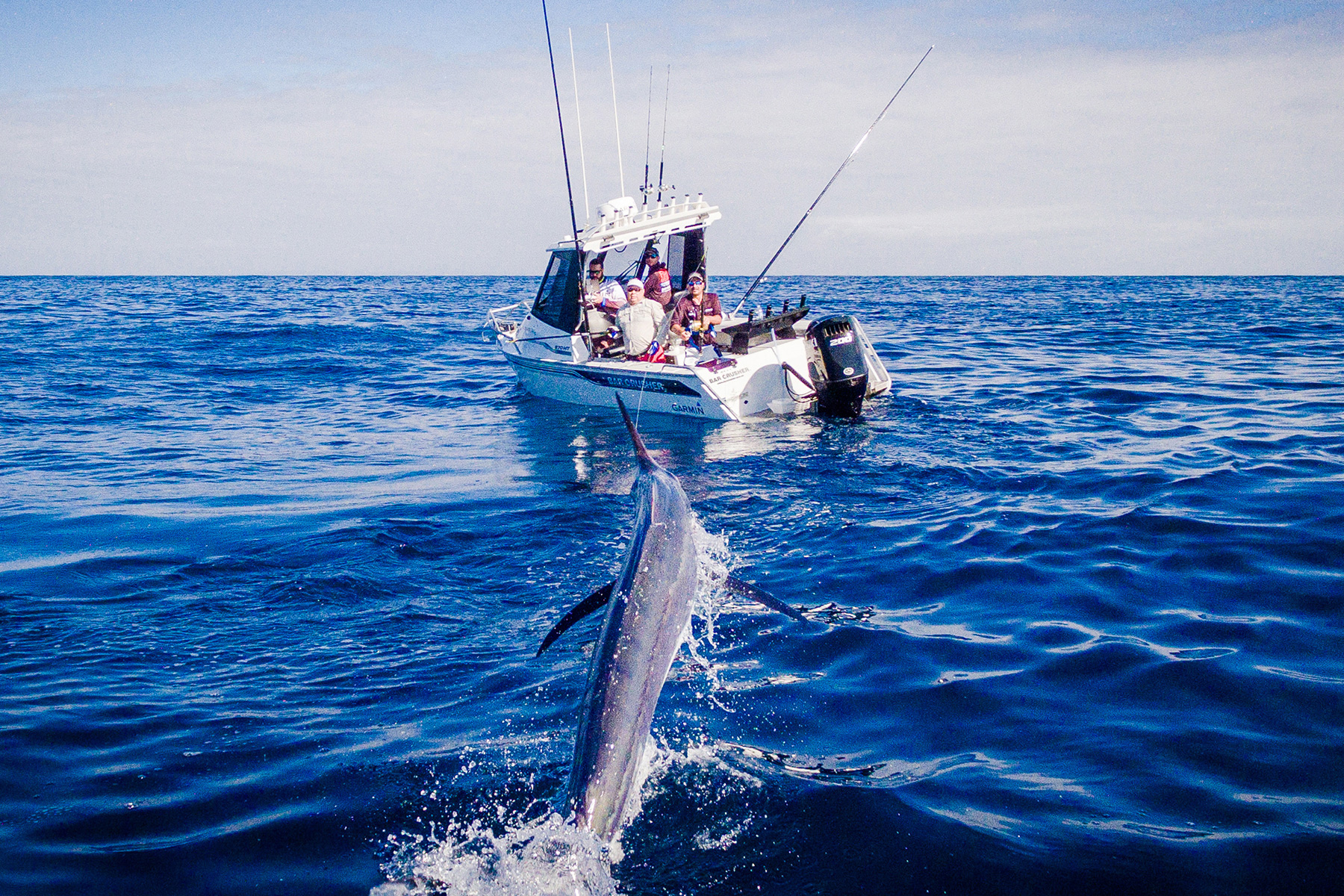 TWO brothers have been injured when a marlin jumped into their boat off the coast of Coffs Harbour.
According to an article on the 2GB website, the incident occurred at around 12 pm this afternoon while three men were boating at Solitary Islands Marine Park.
A huge marlin, estimated to weigh between 80 to 100kg, jumped into their small inflatable boat, slicing one of the men through the arm and spearing another through the shoulder.
Both brothers have been taken to hospital.
"They had a mate with them, he's hightailed it back to shore and got on the blower to emergency services.
"It was a pretty swift response once they got back to Wooli."
Graham Nickisson from the northern NSW Westpac Helicopter says he's never seen anything like this.
"The marlin was as wide as the rib, so quite a big fish.
"Apparently it was the one that got away mate, it actually got out of the boat and took off again."
You can hear a 2GB radio interview with Ben Fordham about the incident HERE.