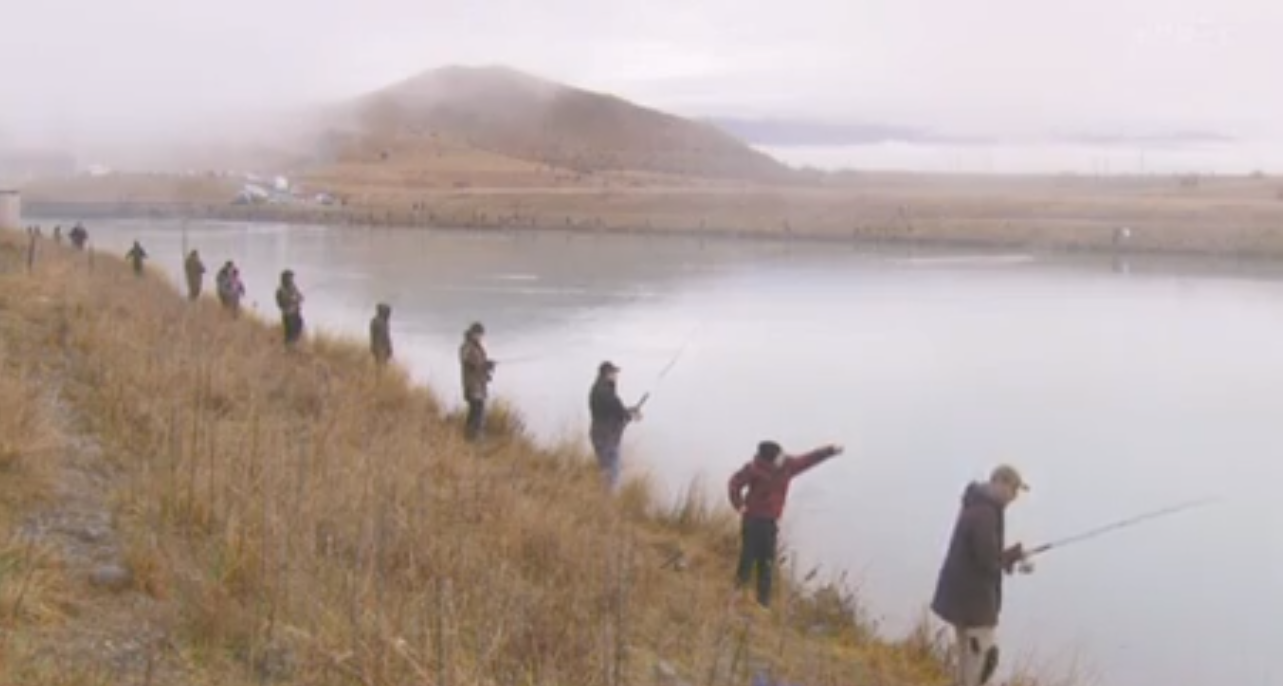 ANGLERS from across the South Island of New Zealand have made a beeline to Twizel after more than 2,000 salmon escaped from a commercial farm.
According to an article on the NewsHub website, the fish poured into a canal near the Ohau C hydro station and even a cold, foggy morning couldn't deter anglers from packing the banks on Saturday morning.
"Yeah supposedly 2,000 escaped, so might as well come down and see if we can get a feed," said Christchurch angler Shaun Breen.
Anglers flocked to Mackenzie Country from Canterbury to Southland.
"Oh would have been about 12 in the morning I'd say," said Sam Radovonich from Christchurch. "It's all worth it though".
"We usually don't catch anything here. So this time we're likely to catch something," said another keen angler.
It's believed the salmon – due for harvest later this year – escaped from Mt Cook Alpine Salmon. But the company isn't saying how they got out.
You can read the full article HERE.