THE Arnhemland Barramundi Nature Lodge reports excellent catches of barra again of late, with both big numbers and big fish encountered.
The Lodge's regular client Steve Tatt arrived in late October with nine other keen anglers. They landed a creditable 433 barra and 266 other species over four days. Steve's brother Mark was on his first barra fishing trip and was lucky enough to bag a metre-plus barra on his second day out. He did a great job to land it in a tight mangrove creek and, for the record, just to keep it all in the family, he was with Lodge guide Kane Tatt who is Steve's son! Steve was also present to offer encouragement.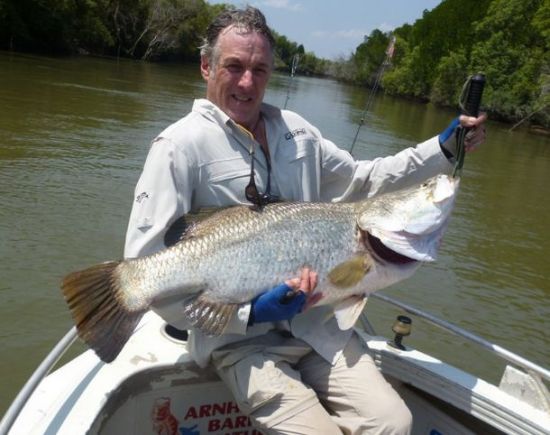 Mark Tatt's terrific 107cm barra was his first metre-plus barra.
Paul Mood and James Hoar were among other Lodge visitors at the end of October. Fishing with guide Benn Boulton, they enjoyed some great fishing action mixing it with hordes of barra and plenty of blue water action, with scores of hungry queenfish and mackerel. They had a great 100-plus barra day on their third day fishing, before topping that off with some exciting action with GTs and golden snapper on the way home.
A mixed group of 10 coordinated by Boab Boat Hire's Anthony Gelfius preceded Steve Tatt's group and really got amongst the barra.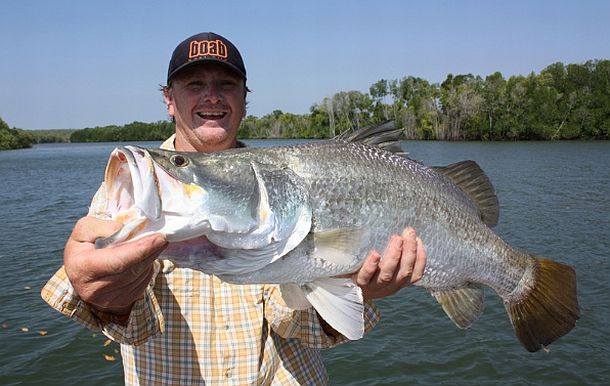 Anthony Gelfius with a solid bucket-mouth barra.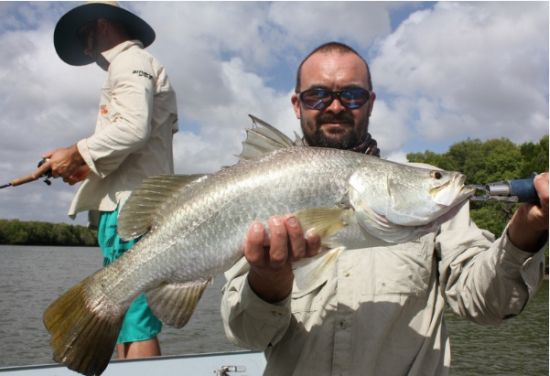 Matt Dobson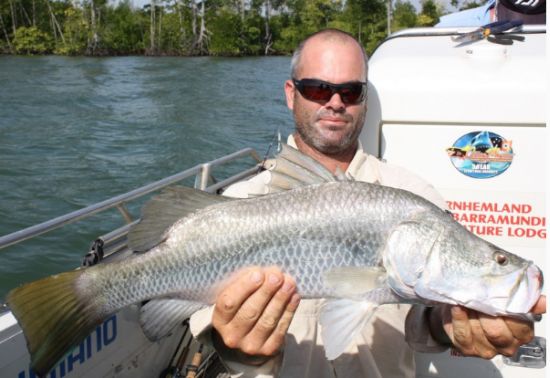 Josh Bostock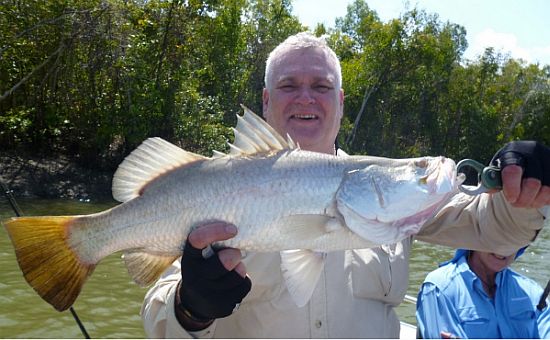 Steve Tatt holds up a prize barramundi.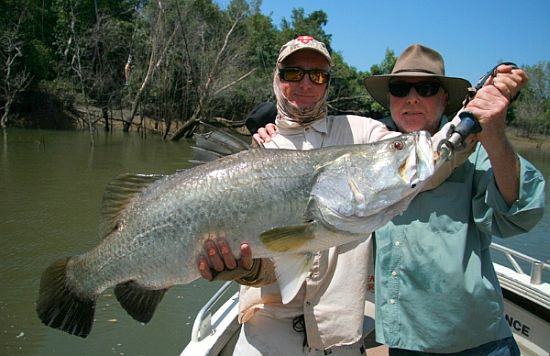 A ripper snag pile barra! Guide Andy Taylor (Left) assists Gary Floyd with a victory hug.
Lynn Mills dropped in to the Lodge with friends Ross and Vivian Lavender for just a day's fishing. They mixed it up with some nice barra and big threadfin salmon action.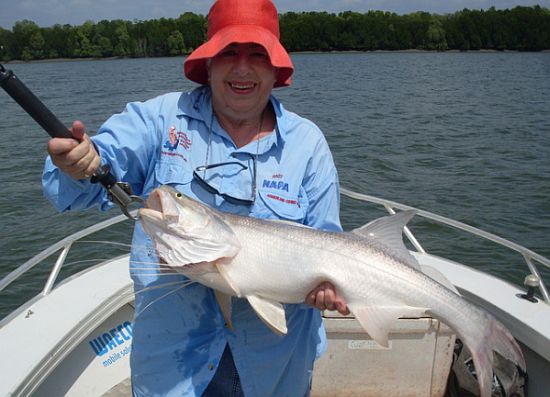 Lynne Mills had a great day out and landed some great fish like this threadfin salmon.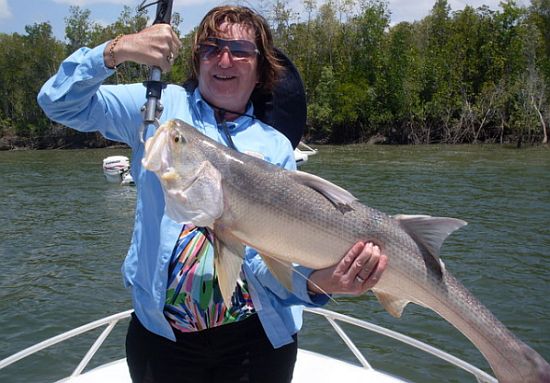 Vivian Lavender also got amongst the threadies.
The Arnhemland Barramundi Nature Lodge currently has great deals on trips. Go to www.barralodge.com.au for details.