THE TOKS (The Online Keep Sack) Big Four International is touted as the world's largest free online carp fishing competition. Reportedly becoming a favourite event amongst carp anglers worldwide, the TOKS Big Four International has scouted the globe for carp fishing aficionados to represent their immediate regions.
Australia has been a focal point for TOKS in recent months as a small band of carp fanciers embrace the much maligned introduced species for its sportfishing qualities.
After a thorough search, the TOKS Big Four International has announced the recent addition of TOKS Aussie Ambassadors, Steve Borkowskis and Chris Ward.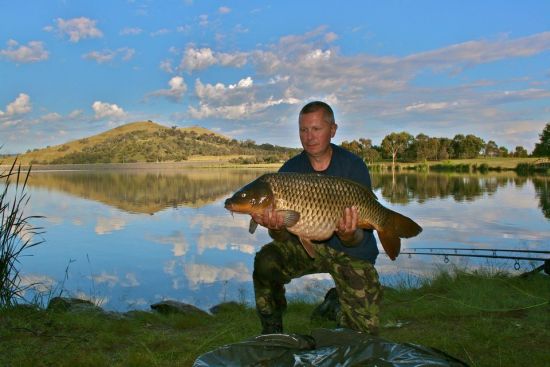 Aussie TOKS Ambassador Chris Ward.
TOKS founder Ken Keene said, "It gives us great pleasure knowing both Steve and Chris will be apart of the TOKS platform.
"Their experience, knowledge and passion for the sport will not only help support the continuous growth of the TOKS Big Four International but will have an indirect impact on the worldwide carp angling industry as well.
"One of the many goals of TOKS is to raise "carp fishing awareness" worldwide, and with the recent addition of Steve Borkowskis and Chris Ward we feel it's just another step in that direction."
More on the TOKS Big Four International at: www.BigFourCarp.com