DAIWA says its new Ballistic and Freams herald a giant leap forward in reel innovation.
In 2010 Daiwa introduced Magseal in its flagship spinning reels – Saltiga and Certate. Though widely acclaimed within the tackle industry, Daiwa says this technology wasn't economical to introduce into its lower priced high specced spinning reels such as the Freams and Ballistic models. Enter Oil Shield, a new high density cellulose seal impregnated with water resistant oil inside the "capsule body". This feature is designed to eliminate water and salt intrusion.
Daiwa says Oil Shield not only prevents water intrusion it also provides smoother revolution to the rotor system and increases sensitivity.
These reels also use many of Daiwa's latest high-tech innovations in particular Air Rotor and Zaion but also ABS II and UTD (ultimate tournament drag) to name a few.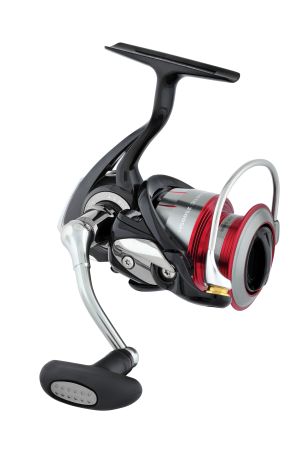 For more information go to: www.daiwafishing.com.au