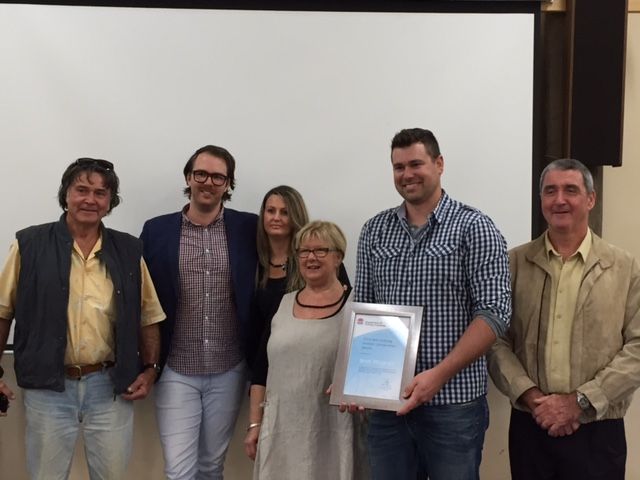 A PROJECT which identifies "stressors" faced by fish during downstream passage through river infrastructure has been awarded the John Holliday Student Conservation Award.
Brett Pflugrath of the University of NSW has won $3,000 and a certificate of achievement for his research estimating injury and survival rates of fish negotiating river infrastructures.
Brett conducted field and laboratory research to understand these stressors by deploying a device called the Sensor Fish, which collects data about acceleration, rotation, pressure, and temperature as Sensor Fish passes through the structures.
"Stressors include mechanical strike, shear forces, and rapid changes in pressure. When severe, these stressors cause injuries and mortality of the fish. Brett's research will aid in the management of current operations of river infrastructure and the design of future instalments to reduce or eliminate their negative impacts on fish," said Scott Hansen, Director General of NSW Department of Primary Industries (NSWDPI).
"I'm looking forward to reading the final outcomes of Brett's research and encourage him to keep up the excellent work, and wish him every success in a long and successful career in aquatic science," Hansen said.
The award was first introduced in 1999 in memory of the late Dr John Holliday, who was a senior conservation manager with the Department who pioneered involvement in aquatic habitat and fish conservation issues.
It is open to post-graduate students who are enrolled at Australian universities and undertaking fisheries-orientated research in NSW.
"Dr Holliday was inspirational in leading inland aquatic conservation issues in the Murray Darling Basin, such as river regulation and cold water pollution," Hansen said.
"The award recognises the diverse range of research being done each year by university post-graduate students that address knowledge gaps that inform a range of conservation issues in the marine and freshwater environment."
The award was presented to Mr Pflugrath, by NSWDPI Director General, Scott Hansen, at the Port Stephens Fisheries Institute in the company of the late Dr Holliday's family.