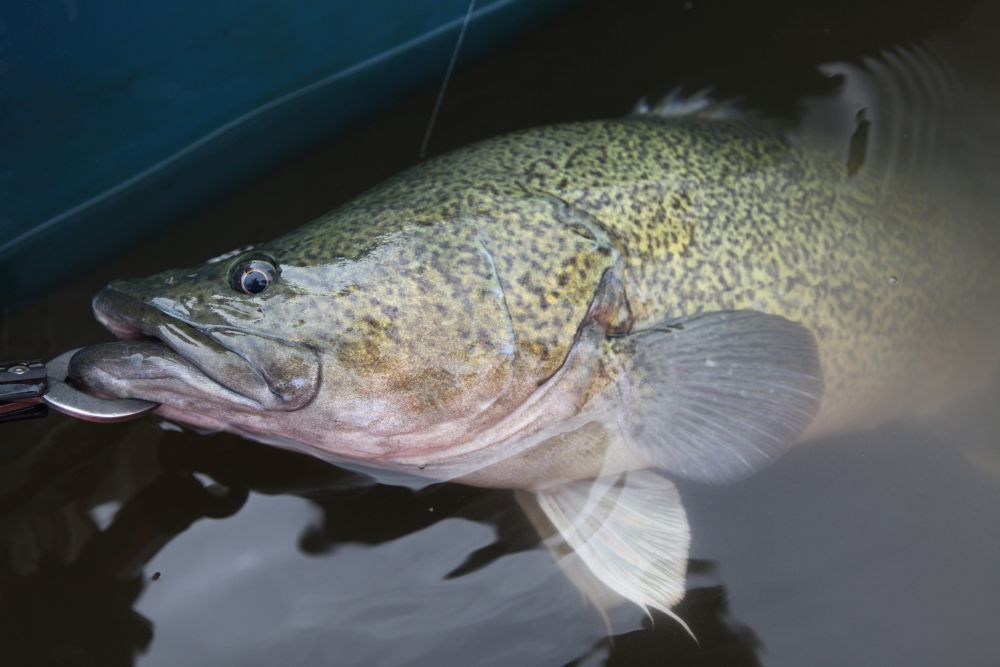 FRESHWATER fishos are being invited to Shepparton on Sunday 11th December for Victoria's first ever Murray "Codference" where they can learn about the health of our Murray cod fisheries, how to improve their fishing and how they can contribute to long term sustainability.
The "Codference" is part of the State Government's $46 million Target One Million plan for recreational fishing, which aims to get more people fishing, more often and grow participation to one million by 2020.
Fisheries Victoria Executive Director, Travis Dowling, said "Codference" topics would include the record stocking of Murray cod to improve fishing in rivers and lakes, indigenous connections to the species, habitat restoration efforts and a progress report on how the new slot limits are working.
"Dr Stuart Rowland from NSW, a nationally recognised expert on Murray cod, will present the keynote address and reflect on times gone by and the resurgence of the species," Dowling said.
Also appearing are cod fishing legends Rod Mackenzie and Rod Harrison talking about their angling tips and experiences, and how the attitudes of most recreational anglers towards Murray cod have changed for the better.
Their talks will be complemented by a presentation from aquatic veterinarian, Dr Paul Hardy Smith, on better handling practises for Murray cod, which is more important than ever for big cod following the introduction of the slot limit in 2014 that requires all cod over 75cm to be released.
For those interested in the carp virus, Matt Barwick from NSW Fisheries will outline what's happening nationally with the proposed control method and how, should it proceed, anglers might get involved and help out.
The "Codference" will be held at the Eastbank Conference Centre, 70 Welsford Street, from 9.30am until 3.30pm. Tea and coffee will be available and lunch will be provided.
Mr Dowling said the "Codference" built on the success of last year's Talk Wild Trout conference in Mansfield, which attracted hundreds of keen anglers from across the state and will be repeated on Saturday 5 November 2016.
Registration for the Murray "Codference" is free and can be done via emailing improving.fishing@ecodev.vic.gov.au or calling (03) 8392 6876.
Learn more about the day, including speakers and themes on the Fisheries Victoria website.