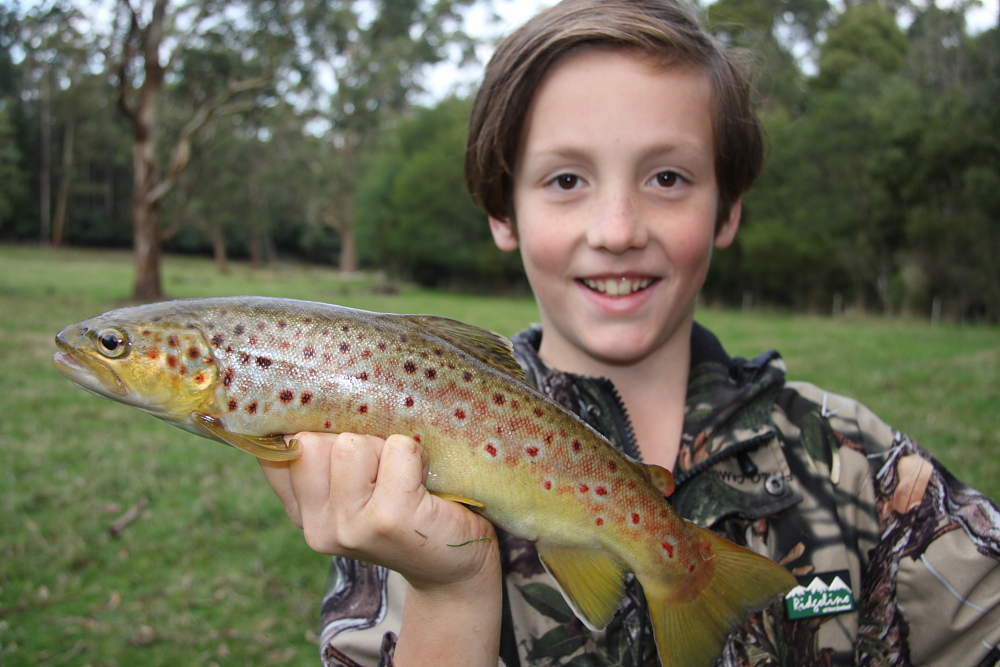 IT'LL be some years before anyone even comes close to matching Cale Brown's monster catch at Khancoban, NSW, last weekend: a 23 pound, 90 centimetre brown trout that he hooked at 4.30 in the morning.
According to an article in the Bendigo Advertiser, Cale was using a hand-tied fly and a six-pound line, and it took him roughly an hour to finally land the whopping catch.
"I didn't have my waders on or anything, but I was eventually able to grab him by the tail," he said.
"There was no way I could have released him after he was on the hook for that long, but there was no chance of that happening given the size of him.
"You don't see many trout this size, I certainly haven't before and I've been fishing for about 60 years."
Fishing guru Russell Mason said "It's got to be one of the biggest trout ever caught in mainland Australia."
You can read the full story HERE.