ONE of the most popular models in the Z-Man range, the 3" MinnowZ, is now available in three new colours. This 3" paddle tail has a realistic baitfish profile and lively paddle tail that appeals to a wide range of species, from bass, trevally and flathead, to barramundi, snapper and mangrove jack.
The three new colours will appeal to anglers chasing a variety of species. Pearl Blue Glimmer features a translucent pearl belly and glimmer blue back, with black and silver fleck. This will be a deadly clear water colour and excellent baitfish imitation.
Gold Rush features a black back and clear belly loaded with gold fleck. As you would expect Gold Rush has already proven to be deadly on northern estuary species, freshwater species, flathead over weed and rubble bottom and when fishing dirty water.
The third colour, Bad Shad, is a very exciting baitfish imitation. A grey/green back and clear/silver belly are a great starting point, but add to this a black fleck and multi-coloured glitter and you have a plastic that comes alive in the water.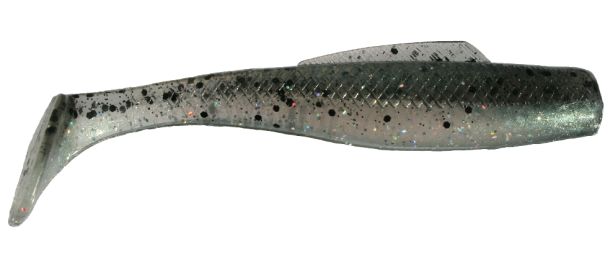 MinnowZ are constructed from space-age ElaZtech, making them a claimed 10X tougher than a standard soft plastic and yet super-soft and flexible for maximum action.
More info: www.z-man.com.au