The Neatfish environmental standard has been used to rate several fishing tournaments so far in 2010.
Developed by Recfish Australia the Neatfish standard has several aims including: encouraging support from local communities, minimising impacts on fish stocks, ensuring environmental sustainability, and providing safe fishing for competitors and specatators alike.
The Neatfish scoring system is based on a 1 to 5 star model which classifies fishing tournaments on their environmental, social and economic impacts. High ranking tournaments can expect increased recognition from government and environmental groups and significant benefits from sponsors and insurers.
The following events have received Neatfish ratings for 2010:
The Exmouth GameFishing Club's Gamex 2010 at Exmouth from 19th till 27th March scored a 4 star rating for its environmentally friendly tag and release format targeting billfish, sharks and other pelagic fish. More information is available at www.egfc.com.au.
The Discovery Family Fishing Carnival held at Jindabyne, on March 19 received a 4 star rating for its family-oriented format. For more information go to: http://www.swtroutfishing.com.au/Fishing Competitions.htm
The NT Barra Classic is an iconic event that has led the way in environmental management of fishing tournaments in Australia for 28 years. For more info on this 5 star tournament visit: http://www.darwingamefishingclub.com.au/classic/index.shtml
The latest NEATFish accredited tournament is the 2010 Pirtek Fishing Challenge. Now in its second year this event boasts a unique national catch and release format. Tournament Director, Michael Guest commented, "The Pirtek Fishing Challenge is excited to have Neatfish certification and we will work hard to improve our great rating of 4-stars to the maximum 5-stars in 2011".
The Pirtek challenge will be run on Sunday 11 April 2010. More information is available at www.pirtekfishingchallenge.com.au.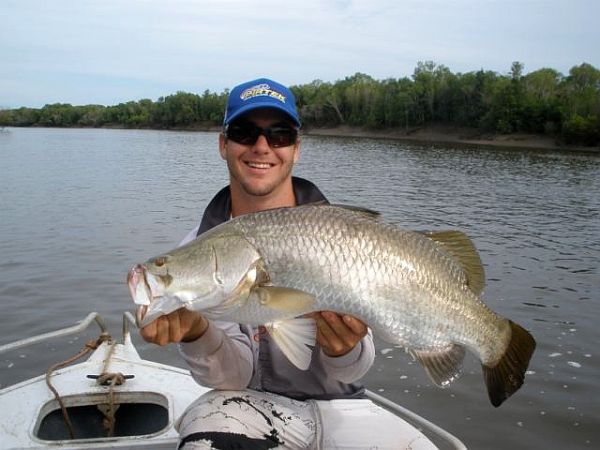 Neatfish administrator Dr Ben Diggles, said "It's great to see all these tournaments actively working to improve their environmental performance through the Neatfish process. I commend the organisers of all these tournaments for the way they have developed their tournaments in such an environmentally responsible and sustainable manner."
The Neatfish standard is available online at www.neatfish.com.