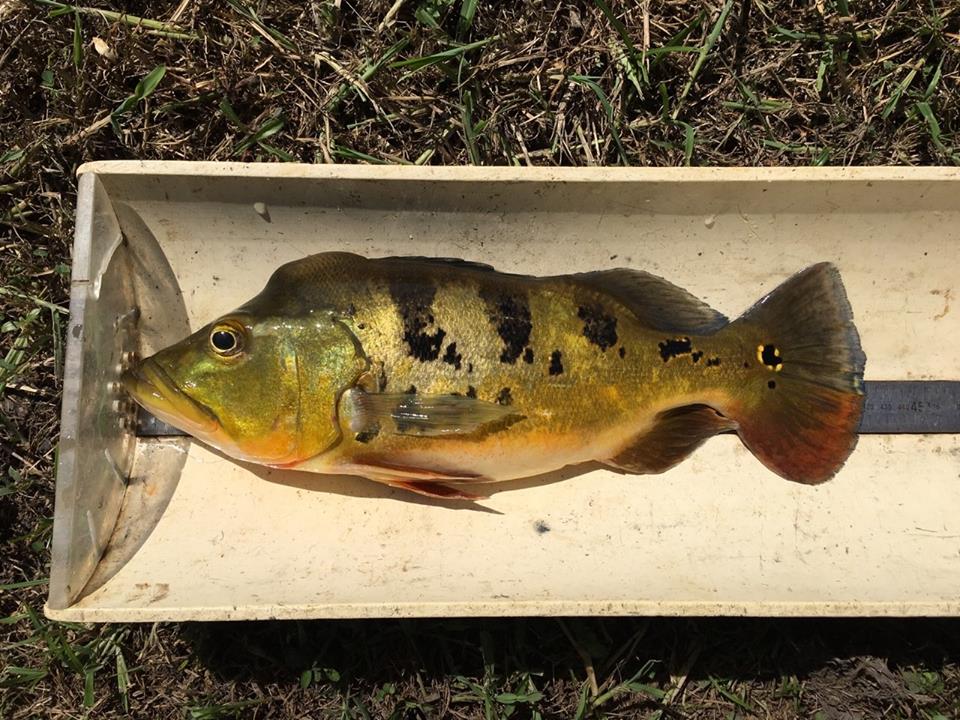 FISHERIES Queensland contractors have captured two peacock bass on February 18 and 19, 2019, in the Mackay area, Queensland. These fish were captured very close to the location where two previous peacock bass were reported by anglers.
The fish were retained, a genetic sample has been taken to determine species, gut contents removed for analysis, and the otoliths removed for ageing information. The contractors also found tilapia, which are widespread and common at this site.
Disappointingly, the capture confirms that non-native fish have been illegally released into this area. Fishers are reminded that it is an offence under the Act to release non-indigenous fish into Queensland waters as it can have detrimental impacts to fish populations.
QBFP are investigating possible sources.