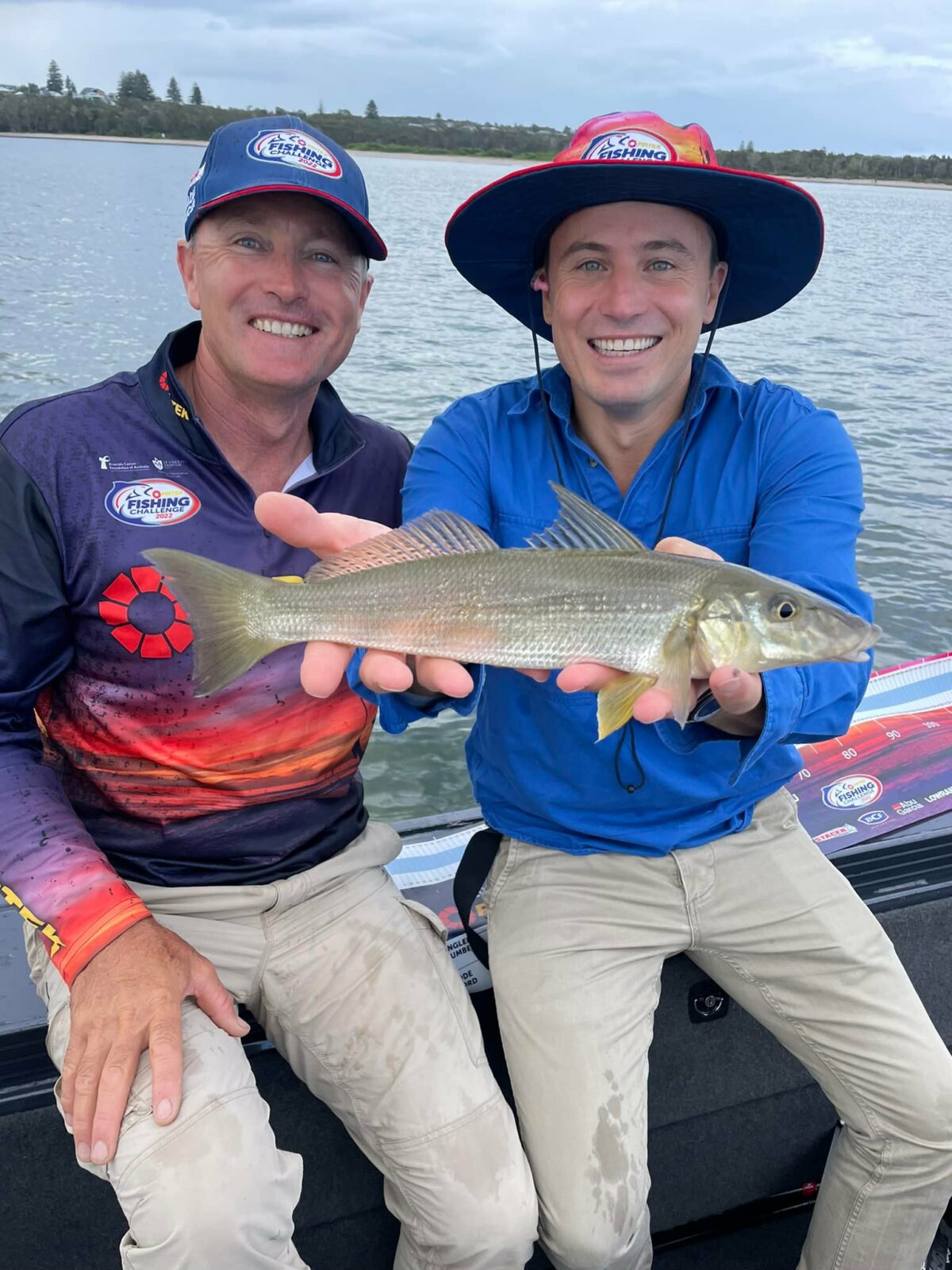 AUSTRALIANS across all States and Territories are being encouraged to prepare their fishing gear for the 2023 PIRTEK Fishing Challenge. 
This year's Challenge will be a two-day event taking place this weekend on Saturday and Sunday April 22 and 23, and is a major fundraising initiative to support the work of Prostate Cancer Foundation of Australia (PCFA). 
The Challenge is an online national fishing competition open to all ages and experience levels – and is the largest fishing competition in the country. All competitors receive a limited-edition cap, brag mat and sticker with junior competitors receiving a bonus packet of Berkley soft plastics.

PIRTEK has partnered with PCFA since 2009, helping to raise vital funds for research and awareness in support of the 66 Australian men diagnosed with prostate cancer each day.
The Challenge also supports the Peter Duncan Neurosciences Research Unit (the Unit), which has recently been lauded as the number one Neuroscience Research facility in Australia.
Competitors who register will fish for their favourite species, photograph their catch on the brag mat with their angler number and codeword clearly visible, then upload the photos to the website for judging. There are 22 target species nationally covering all States and Territories, both fresh and saltwater.
PIRTEK COO Mark Devitt said: "It's fantastic to see the Challenge develop and grow over the last 15 years. This is all made possible by the wonderful support from our keen competitors. I'm looking forward to seeing smiling faces and some great fish photos from the April event."
Event director Michael Guest said: "The Challenge is designed to allow people of all ages and experience to get involved and enjoy a couple of days on the water. It doesn't matter whether you're an experienced angler or picking up a rod for the first time. The PIRTEK Fishing Challenge is all about getting together with your friends and family, having fun and supporting our charity partners."
Prostate Cancer Foundation of Australia CEO, Anne Savage, encouraged the community to get involved.
"Michael Guest and the PIRTEK team make a remarkable contribution to our mission each year, raising significant awareness and funds.
"The Challenge has been casting a line out to support men's health since 2009, netting a local and national impact that cannot be underestimated.
"Above and beyond fundraising, their efforts go a long way to promoting prostate cancer awareness, getting the conversation started about early detection.
"The Pirtek Fishing Challenge plays a pivotal role in driving forward life-saving research and improving survival outcomes for the 1 in 5 Australian men who will be diagnosed with prostate cancer in their lifetime.
"This year's Challenge is set to be the biggest and best yet – we'd love to see Australians of all ages fight a fish for prostate cancer research."

This year, the Challenge is offering a record $280,000 in cash and prizes.
PIRTEK together with Berkley, BCF, Stacer, ABU Garcia, Lowrance, Valvoline, Sea-Doo, Club Marine, Minn Kota, BAR Group, Mako Eyewear, BLA and Mercury have delivered a fantastic prize pool for this year's competition.
PIRTEK are keeping all competitors in the hunt with twenty-two $2500 cash mystery length prizes along with a second $1500 mystery length totalling $88,000. The mystery lengths are awarded in each category for the fish measuring closest to a secret measurement determined by the event organisers. These lengths are generally of an average sized fish giving everyone the opportunity to win.
The event also has a $100,000 "On The Water" prize draw, proving participants don't have to catch big to win big!
Prizes include:
A cracking Stacer 469 Outlaw side console boat motor trailer package with 75hp Mercury outboard, Lowrance sounder and 12 months Club Marine insurance. Valued at $39,649
Get ready for some fast fishing with a Sea-Doo Fish Pro Scout including trailer and 12 months Club Marine insurance. Valued at $22,883
The Club Marine Tinnie which features a Stacer 389 Territory Striker, 25hp tiller steer BMT package. Valued at $16,065
Forget the anchor with a Minn Kota/ Lithium electric motor package. Valued at $11,275
Find more fish with a Lowrance HDS9 Pro sounder and GPS unit. Valued at $3,899
1 x $2000 and 4 x $1000 Berkley/ABU Garcia tackle packs to make any fishos day.
Along with a host of prizes from Valvoline, BAR Pressure washers and Mako eyewear.

Competing anglers can also look the part by purchasing from the extensive range of merchandise available on the website, including fishing shirts, t-shirts, neck buffs and broadbrim hats.
For more information and to register visit pirtekfishingchallenge.com.au
Registrations cost $30.00, plus postage and handling.
For prostate cancer information and support, visit www.pcfa.org.au or phone 1800 22 00 99.