ANOTHER month has passed, and this May saw some fantastic weather and fishing in Hervey Bay with guests lapping up the nice conditions.
The higher than average water temps made conditions perfect for the bait to hang around and this encouraged the longtails to also stick around and create havoc on the surface. We have also noticed a good amount of gar about which has been great for targeting longtail on stick baits and poppers. Targeting longtails when they are on gar and longtom can create some spectacular surface bites.
Queenfish have also been about and are making their way through the straits. With them, there has been a few GTs and broad bar mackerel. On the reefs guests have enjoyed some good fishing at times with big golden trevally, tea leaf trevally, cobia, school mackerel, scarlets, coral trout, sweetlip and more taking our offerings.
As we move into June, snapper will become more active as they move into the bay to gorge on the yakka schools as they get ready to spawn. I am looking forward to this year's snapper season. They are one of my favourite sport fish and when you can catch them next to tropical species like golden trevally, cobia and longtail tuna it makes for some interesting fishing.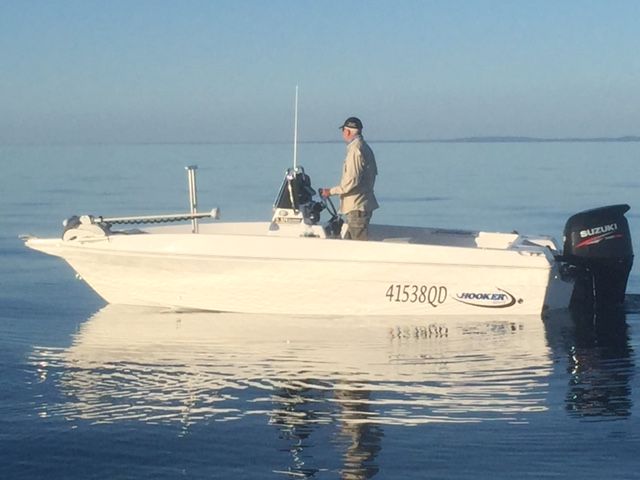 I have dates available for myself and Muz over the snapper so season please be in touch for more details.
Murray has been busy guiding over May and his new boat "Scampi" has been working well for him. It has proven to be a reliable and very comfortable fishing platform and with a 140hp four stoke it is both fast and quiet. It is also fitted out with the latest Lowrance electronics and motor guide Bow mount electric.
Our new 680 custom Hooker "Deceiver" has also been completed and is ready for work. The 200 Yamaha has impressed during sea trials and with the latest electronics including the new Lowrance 3D Structure Scan no fish will be safe!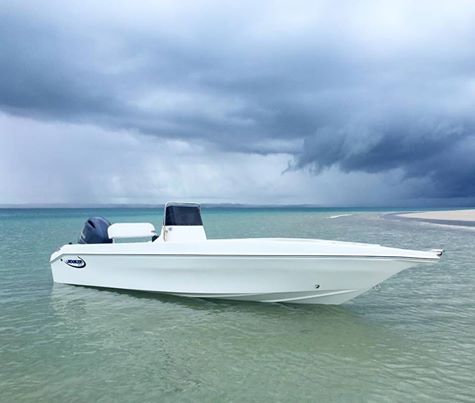 We are looking forward to guiding our guests over the winter fishing season.
If you are interested in rates and dates for the remainder of 2016 please be in touch via email or the website, and you can also check us out on Facebook.
Tight Lines
Andrew Chorley
Owner
Hervey Bay Fly and Sportfishing