IT had to happen. One thing that's certain about fishing in Cairns is that it doesn't stay calm forever, and after so many days of glamour weather, the wind came with a vengeance. Thankfully, with the wind came the fish and up and down the reef the reports started to flow in.
My clients of the last four days, Chris Baty of Compleat Angler and friend Rebecca, started things off. Chris got his first fish of the trip and Rebecca got the shots with the SLR.
Day 2 and the weather was fresh to frightening and little Rebecca, started doing it tough. Back to Cooktown to let her sit it out and Lucky Andrew Penniski joined us. We elected to spend the day with light tackle due to the weather, and caught about everything that swam around the reefs.
The next day we toughed it out, and Andrew got his first fish of the trip, a 500lber. The bites keep coming, and on the last day we were getting a good fury of bites, one a real nice fish that managed to fall off.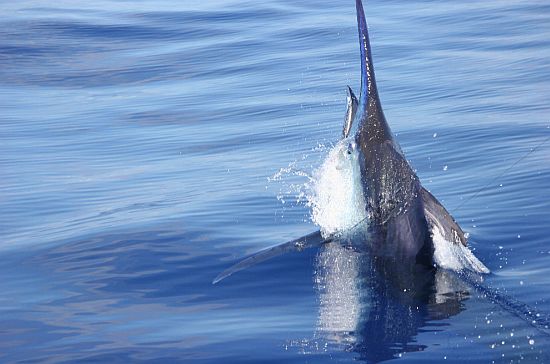 The tally at the end was five to 550lb in the four days of heavy tackle fishing as well as GTs, bluefin tuna, Spanish mackerel caught behind the reef to break it up.
The weather is coming down and the bite is heating up …