ADELAIDE based Fisho reader Andrew Wright recently completed his annual trailer boat pilgrimage to South West Rocks in northern NSW.
The big seas and flooding that Australia's east coast recently experienced unfortunately impacted on his trip, with the water colour and current off SWR changing on a daily basis, making it difficult to figure out where the bait and bite was likely to occur day to day.
Despite this, the boys still managed to release a few black marlin between 15 and 80 kgs on the inshore grounds, along with a number of other "long distance releases".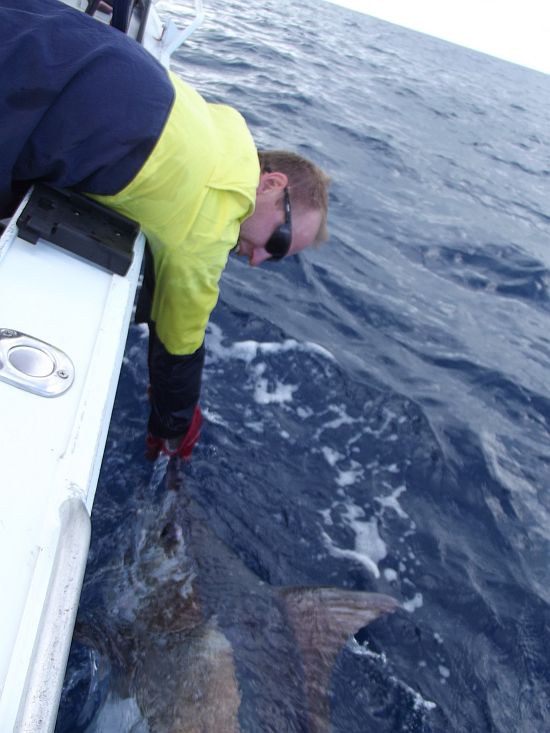 Cory Mutton releasing a nice black marlin.
By-catch included the usual suspects of dolphin fish, cobia, and kings, with other boats finding the occasional Spaniard and wahoo.
On his way back to Adelaide Andrew took a minor detour to spend an evening on the sweet water, nailing a nice 5lb brown trout on fly at Lake Eucumbene.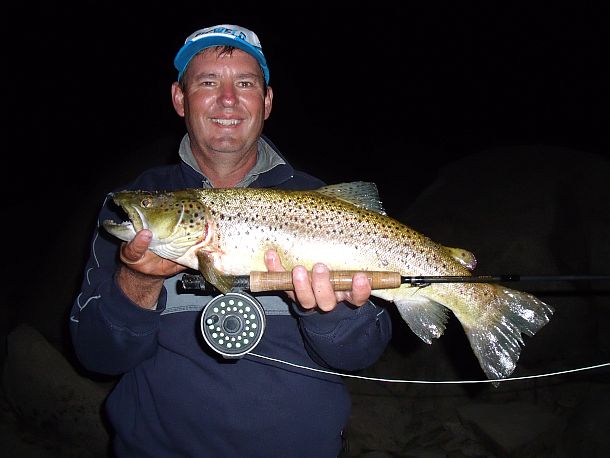 Andrew Wright with a PB brown trout from Lake Eucumbene.