THE recent Christmas break provided myself, partner Tom and some close friends the opportunity to escape the hustle and bustle of Sydney and head off on a four day trip to the mid North Coast of NSW. We had heard reports that the spectacular run of small black marlin that anglers in the Sunshine State had been experiencing over the past few months had made their way into NSW, with boats reporting multiple bites a day.
With boats in tow we departed Sydney at 3:30am on Boxing Day morning to beat the inevitable holiday traffic and arrived in Coffs Harbour mid morning feeling instantly relaxed.
It seems to be the norm for our trips to this part of the world that our arrival is greeted with a fresh southerly change and this trip was no different. We launched both boats for an afternoon session in sloppy seas and 20 knots of wind, collected some livebait and spent the rest of the day slow trolling the various shoals close to the harbour for no result.
The next day dawned with improved weather conditions although the fishing remained slow. We spent most of the day trolling live slimey mackerel for only a couple of small kingfish and a reasonable snapper. After 10 hours on the water with little action you can imagine our surprise when another boat trolling lures close to the harbour entrance hooked up only metres from us and casually mentioned it was his fourth bite from a marlin that day!
With the little remaining daylight both boats switched tactics and were soon trolling some small skirted lures. The action was instantaneous and in half an hour we hooked six black marlin between us and managed to lose all of them. We were frustrated, but confident that our luck would change.
And change it did – over the last few days of the trip we were treated to some amazing trailerboat marlin action, at times only a couple of hundred metres from the shore. What these fish lacked in size, they made up for in numbers and put on a stunning aerial display when hooked. Lures and livebaiting proved effective, and our hook up rate on lures improved dramatically as we experimented with our drag settings, switched to lighter leaders and employed light gauge Gamakatsu SL12 hooks.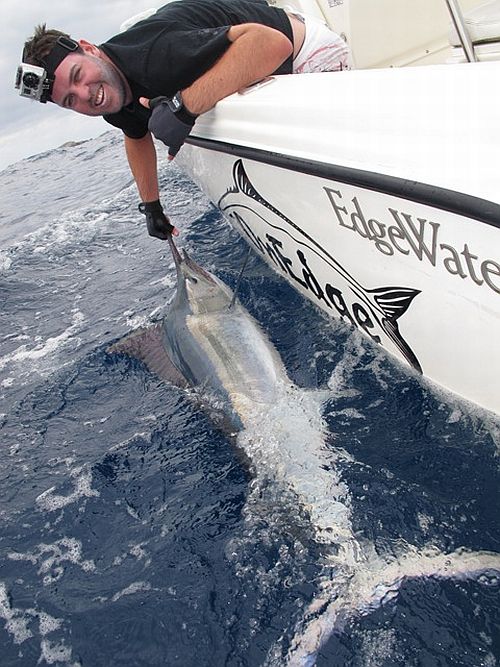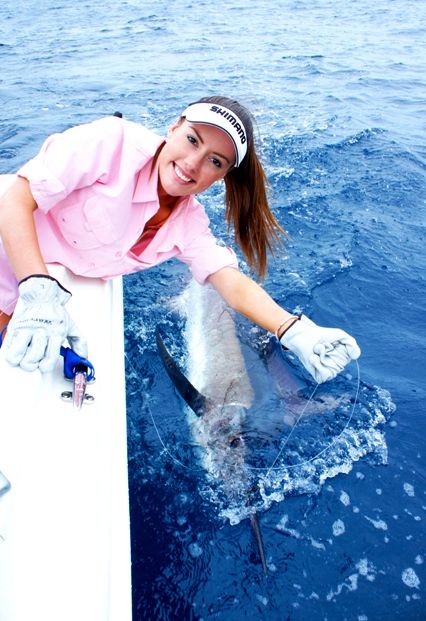 During the trip we were lucky to capture plenty of footage of these little marlin in action. The accompanying YouTube clip shows just how acrobatic these fish can be, and is a reminder of the need to be careful when tracing and releasing these beautiful fish.
Here's hoping that they continue their journey south so we get another chance to enjoy them!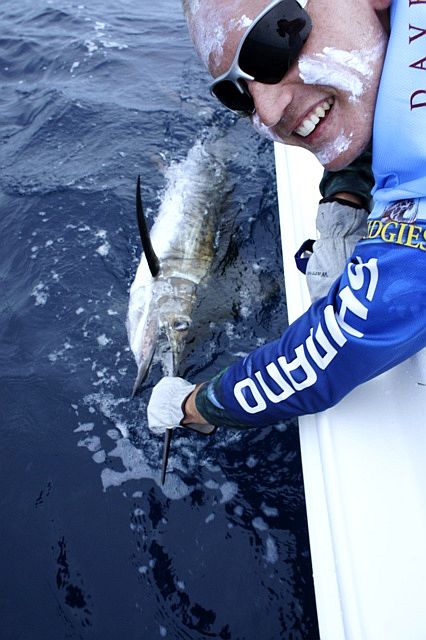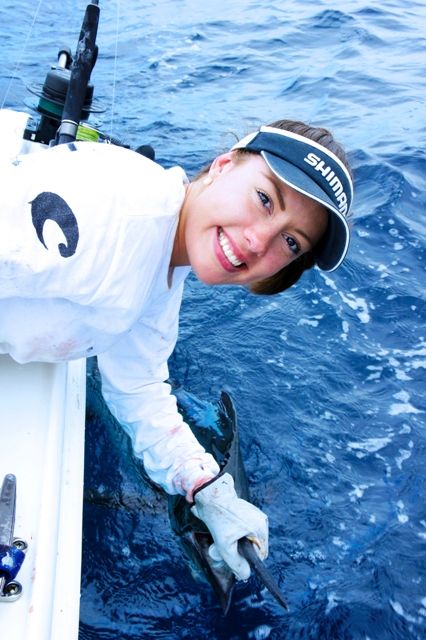 //