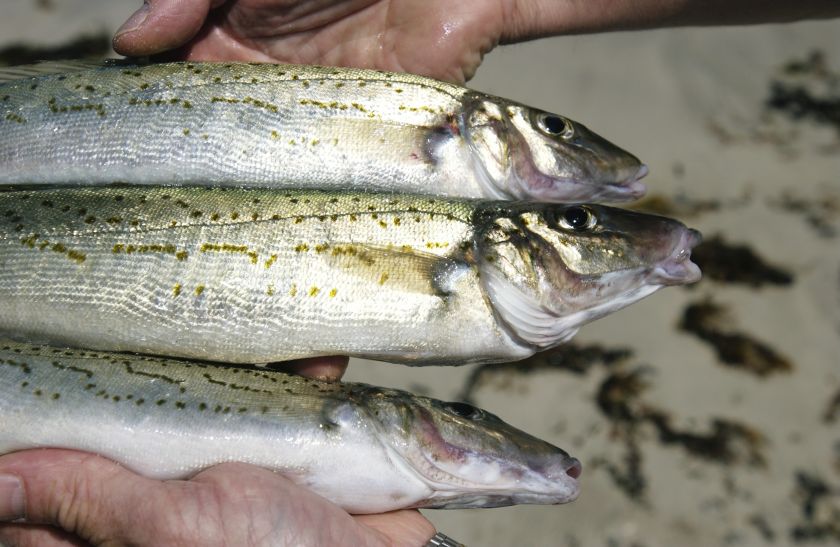 RECREATIONAL fishers tempted to flout the rules are reminded of the hefty penalties that apply, following the conviction of a fisher found exceeding the King George whiting daily bag limit.
Tony Gabb of Greenock pleaded guilty in the Adelaide Magistrates Court last month for taking more than three times the daily bag limit of King George Whiting.
The 52 year-old was detected by Fisheries Officers at Port Victoria last September, with 39 King George Whiting onboard – 27 fish over the daily limit.
Mr Gabb was ordered to pay fines and costs totalling more than $3,300 and required to forfeit his fishing equipment, esky and the King George Whiting catch.
PIRSA Fisheries and Aquaculture Regional Manager, Randel Donovan, said the case sets a strong deterrent for other would-be fishing offenders.
"It is very concerning to find an experienced recreational fisher showing such disregard for the rules by taking triple the daily bag limit," Donovan said.
"We all have a responsibility to protect our fisheries which starts with learning about and adhering to the rules. Taking fish in excess of daily bag limits places additional pressure on fish stocks and will not be tolerated.
"King George Whiting are an iconic species and highly sought after by fishers, so it is vital to their sustainability that everyone adheres to the limits and only takes their fair share of the available stocks."
Anyone who spots suspicious or illegal fishing activity can report it on the 24 hour Fishwatch number 1800 065 522. Callers can speak to a Fisheries Officer and may choose to remain anonymous.
Alternatively, reports of illegal fishing activity can also be made via the free SA Recreational Fishing Guide smartphone app which can be downloaded from the PIRSA website.