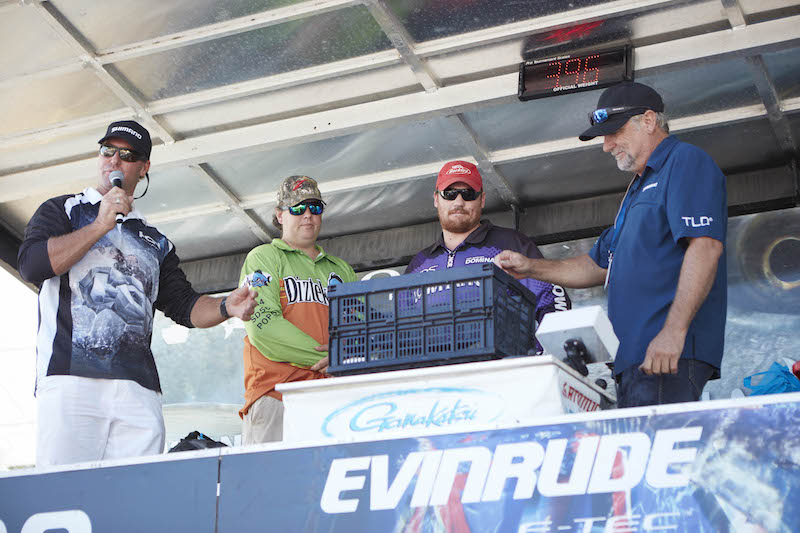 FOR the second year running, the Shimano Live Bream Shootout is returning to the 2017 Sanctuary Cove International Boat Show (SCIBS) line-up.
Registrations are now open for this year's Live Bream Shootout – a family-friendly, winner-takes-all contest held on Saturday, May 27th and Sunday, May 28th during SCIBS.
With an entry fee of $50 per person, participants are required to enter as teams of two and must have their own registered boat to compete, and both bait and lures can be used to fish with.
Competitors head out at 6am, anywhere from Jumpinpin to the Nerang River except exclusion zones, and teams can bring back a maximum of 10 fish each.
Television presenter and Channel 7's resident weather, beach, boating and fishing expert, Paul Burt, will be returning as SCIBS 2017 ambassador and host of the Live Bream Shootout.
Burt said he was thrilled to continue his involvement with SCIBS as ambassador and host of the SCIBS Live Bream Shootout.
"Anybody who has a love for boating, fishing or the marine lifestyle knows SCIBS is the Show to visit when it comes to seeing the most innovative products and enjoying a great day's entertainment," he said.
"We're encouraging families, friends and amateur anglers to register and take part, while visitors can get up close to the catch and enjoy the weigh-in and release."
The Live Bream Shootout adds an exciting element to a massive program of events and activities at this year's Show, which runs from May 25th – 28th.
You can find out more information and register online by visiting the SCIBS website.