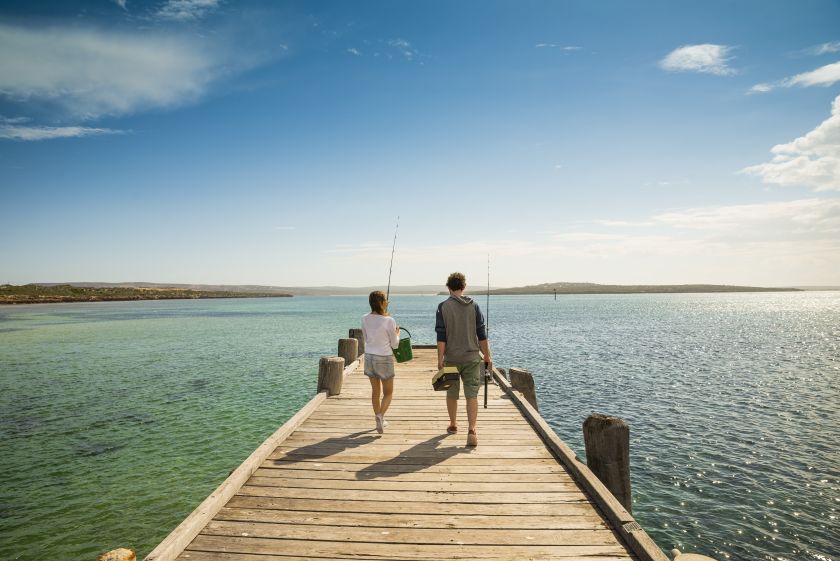 HUNDREDS of South Australians across the state have provided their feedback on proposed changes to recreational fishing.
Minister for Fisheries Leon Bignell said more than 670 people had attended community meetings and 650 people had submitted written feedback.
"To have so many South Australians actively engaging in this review is fantastic and shows the importance of recreational fishing in our state," Bignell said.
"A lot of the feedback we've received so far indicates the community supports a review of the state's recreational fishery, including measures for the long-term sustainability of our fish stocks for future generations."
"Nine community meetings have already been held with three more to be held in Port Augusta, Yorketown and Port Noarlunga. We encourage people to come along to these meetings and to continue to submit their feedback online with the consultation open until Friday April 29," he said.
Mr Bignell said much of the discussion at community meetings centred on management options for King George whiting, regional characteristics of recreational fishing and equitable sharing of fish stocks across all sectors.
"Through the community meetings and feedback forms, we've been able to gather a great deal of information from the people who are out on the water on a regular basis and can inform the government on issues specific to their region," he said.
The documents currently out for consultation are the Draft management plan for recreational fishing in South Australia; Review of size, bag and boat limits in South Australia's recreational fishing sector, marine and freshwater; and Management options for King George Whiting in South Australia.
The upcoming public meeting dates are as follows:
Port Augusta – Tuesday 5 April, 7-8.30pm. Central Oval, Augusta Terrace
Yorketown – Wednesday 6 April, 7-8.30pm. Yorketown Town Hall, Edithburgh Road
Port Noarlunga – Wednesday 13 April, 7.00-8.30pm. Arts Centre, Gawler Street
To view the documents and details on how to have your say visit the South Australian Fisheries website.