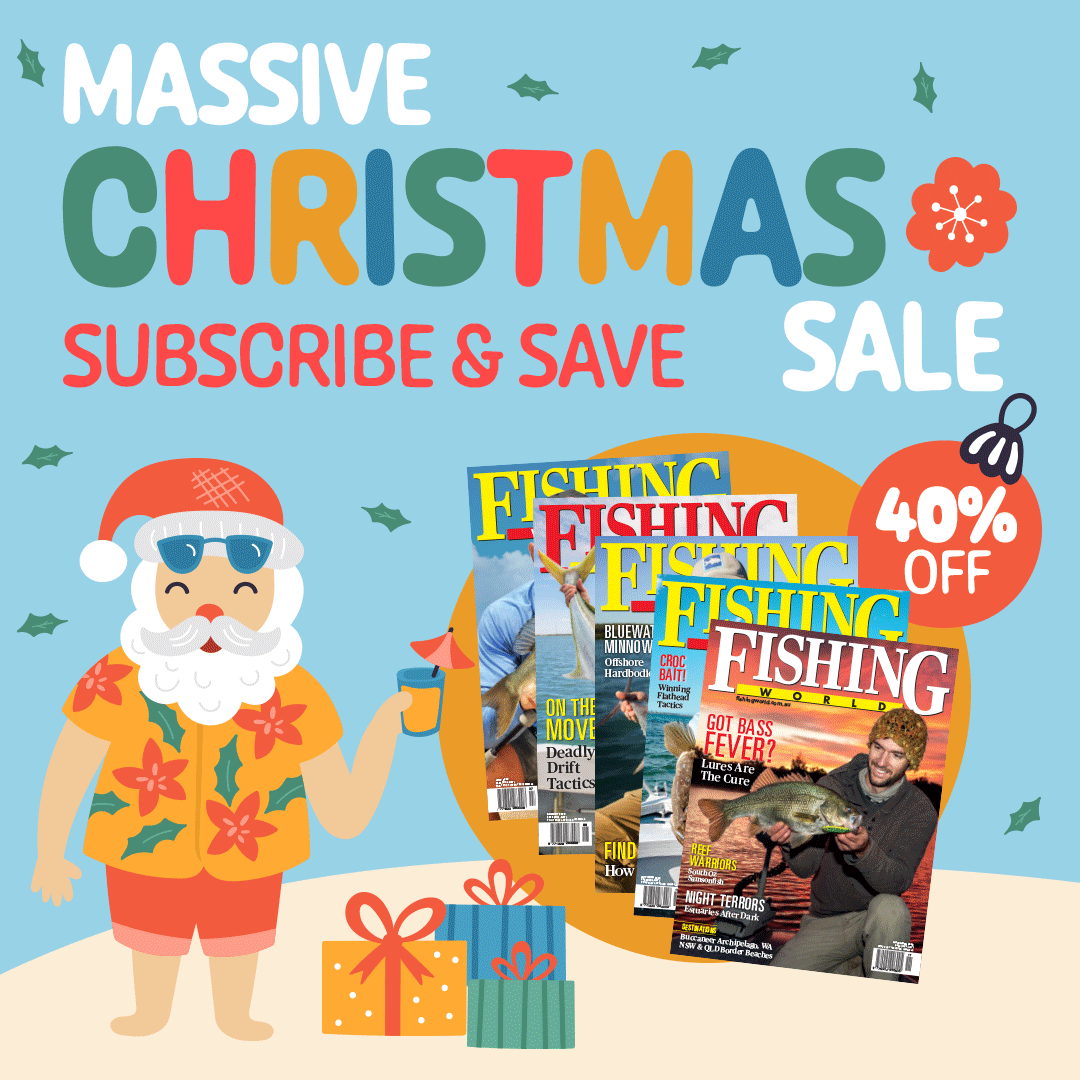 DON'T miss Fishing World's special Christmas subscription offer!
For a limited time, Fisho is offering subscribers a 40% discount on a yearly print and digital susbcription. That's 10 issues per year for a special price of $57.
A subscrption to Fishing World makes the ideal present for a family member, friend, or just buy yourself a gift!