Sunline's impressive range of quality Japanese manufactured fishing lines cover most fishing applications. Check out some of the range below:
Super Natural
Sunline Super Natural is a world-class monofilament line, designed to give the high performance required in a wide range of situations. Super Natural is supple and easy to handle for maximum castability and is offered in "Natural Clear" for exceptional transparency. Other features: 300m spools; UV-R manufacturing eliminates the damaging effects of UV rays increasing the life of the line; Supple with very low memory; High strength & balanced performance with an emphasis on straight & knot strength; Clear colour; line classes 4-30lb; Retail price from $20.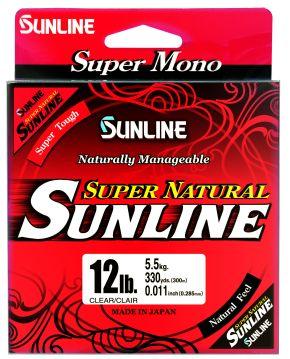 V-Hard
V-hard is 100 per cent Fluorocarbon leader material. Features: Superior knot strength; straight strength and abrasion resistance; A claimed increase of up to 30 per cent over other FC lines; hard protective resin processing improves PE knot strength and prevents line damage from abrasion; New sizes: 50m – 25lb, 30lb, 40lb & 50lb; V-Hard is Sunline's number 1 Fluorocarbon leader. RRP from $39.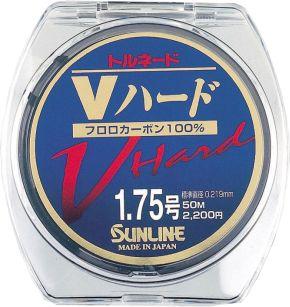 Super FC Sniper
Features: 100 per cent Fluorocarbon line; 200yd spool RRP from $30. Exceptional strength and sensitivity; claimed virtually zero memory; low stretch; colour: clear.
Super fluorocarbon line that was born in Japan and remains in the perennial no.1 spot in the Japanese market.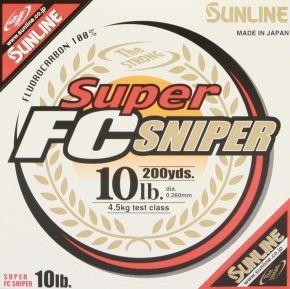 Tapered Shock Leader
Designed for casting lures at anything from bass to barra to pelagics these tapered leaders make sense. With 50cm of thin mono for tying onto your PE or mainline followed by 1.5m of tapered line then 1.5m of heavy mono for tying onto your lure. The result is a thin knot for casting through the guides with a thicker leader at the lure where you need it most.
Features: 3.5m of knotless tapered leader; Small line to leader knot tapered to a larger diameter leader at the lure; colour: Clear; available in sizes: 6lb-16lb up to 30lb-70lb
RRP from $8.00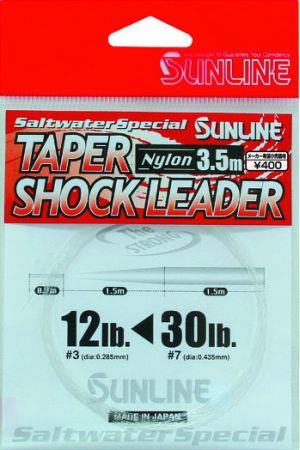 Troutist FC
Ideal trout leader tippet material for targeting those cagey trout. This stealth green Fluorocarbon leader is made of 100 per cent Fluorocarbon material and ideal in stained water or over weadbeds. Available in 30m spools in sizes 2lb to 12lb. RRP from: $15.00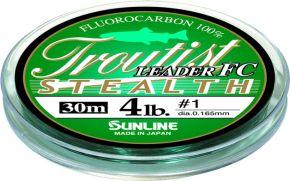 More at: www.ejtodd.com.au