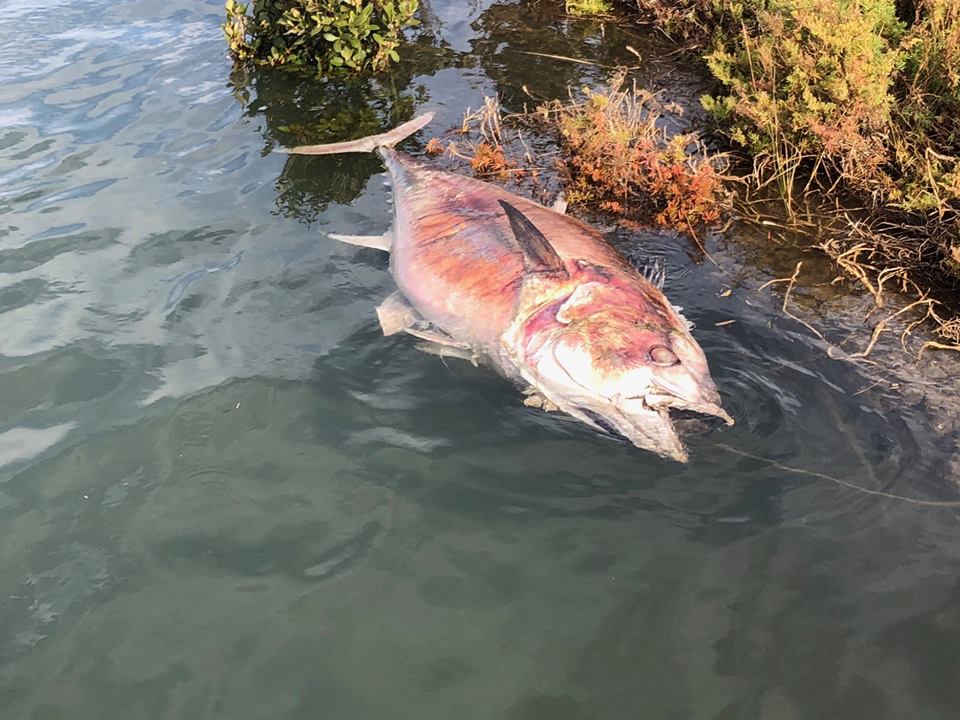 THE Victorian Fisheries Authority (VFA) is appealing for information or witnesses relating to the dumping of several large southern bluefin tuna in the Barwon River last weekend.
Two tuna, weighing approximately 100 kg each, were discovered by fisheries officers on Sunday afternoon 2-3 km upstream from the boat ramp at Barwon Heads.
Social media reports suggest there may have been up to 5 tuna dumped.
Compliance in the Victorian recreational tuna fishery is high and this behaviour is at odds with angler attitudes and the ethos of 'caring for the catch' and being a 'tuna champion'.
Southern bluefin tuna are a 'priority species' in Victoria and afforded special protection, including a state-wide possession limit of 2 fish in carcass form, or less than 160 kg in any other form. This is the maximum number anyone can possess at any one time anywhere in Victoria, including your home.
People with more than the possession limit face penalties of up to 5 years imprisonment while those who traffick the species face up to 10 years.
If you can help, or were offered fresh tuna for sale over the weekend, please call 13FISH (133474) or send the VFA a private message via their Facebook page.