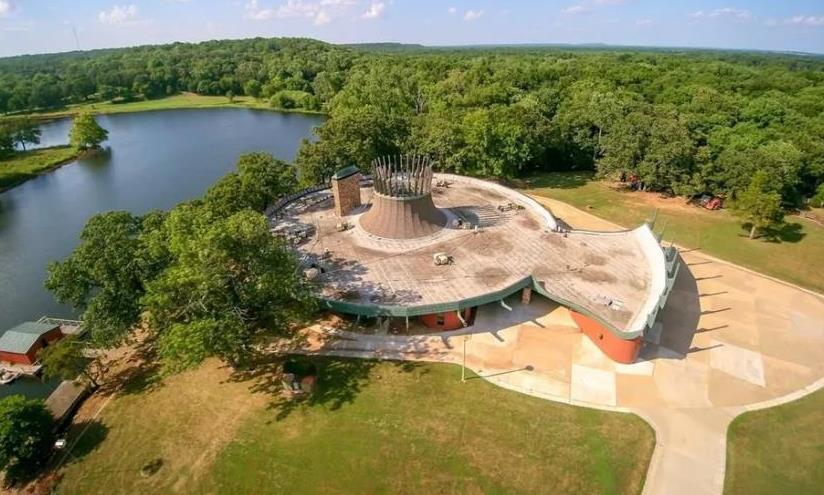 THE five-bedroom, seven-bathroom home shown in the photo above was built in Catoosa, Oklahoma, for the founder of fishing reel company Zebco. That pretty much answers the question of why anyone would commission a house in the shape of a fishing reel!
Surprisingly, the house is even more eccentric than its shape suggests. Inside are 43 doors with hand-carved panels, a living room with two aquariums, a porte-cochere with a ceramic floor, four pinball machines, and a large indoor pool that is the "focal point of the home."
The listing boasts that "the house features blues, green, gold and orange colors reminiscent of the 1970s era." The house, located next to a huge pond, of course, for easy fishing access, was put on the market this week with an asking price of $6 million.
For more information and photos, see the Curbed website.