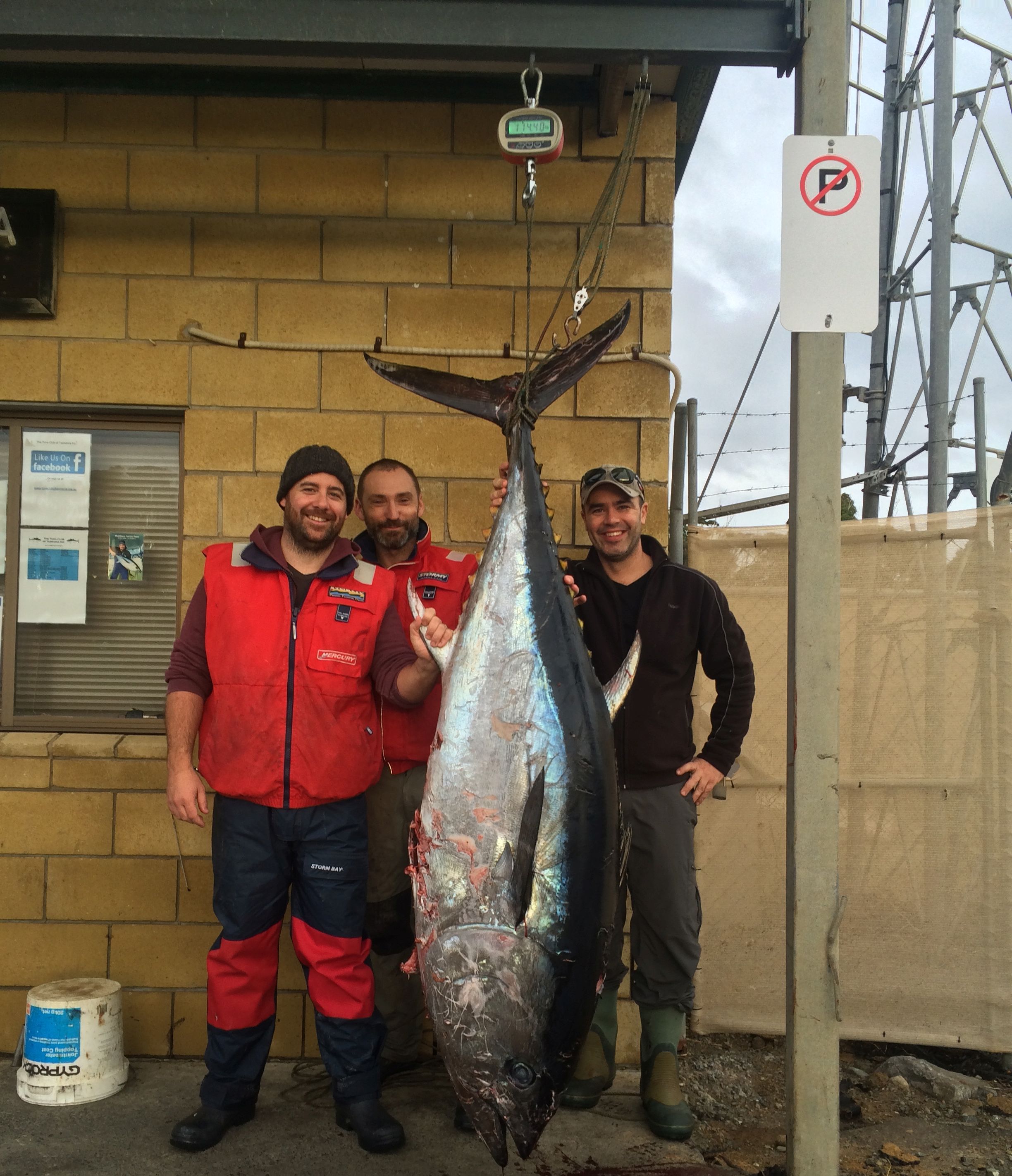 ON the Queens Birthday long weekend my friends and I went out fishing for southern blue fin tuna there was my usual decky Glen, and our friend Rick who was hoping to catch his first southern bluefin tuna.
As we arrived at the boat ramp a man in a much larger boat called out "geez I'm glad I am not going out in that!" I dusted off the comment as I have always found my boat, a Haines Signature 575, to be a good seaworthy boat despite its modest size.
The day didn't get off to a good start as we had a line break on our first tuna which was then followed by a snapped rod, both of which were found to be faulty. I was sure Rick must have been thinking "who are these amateurs I've come out with?!"
But soon after Rick landed his first SBT, a decent, hard-fighting schoolie of around 15kg, and there were smiles all round. I went from being captain grumpy to feeling proud, stoked and happy all at the same time!
But what happened next was a bucket list item for me and I still haven't stopped smiling!
We hooked a barrel-sized southern bluefin tuna which we fought for over an hour before getting into the boat. It was a massive team effort as you can see from the video clip below that show the last 30 seconds of a monumental battle!
The fish weighed 111kg.
Cheers,
Michael Mcleod,
Glen Bayer,
Rick Maloney