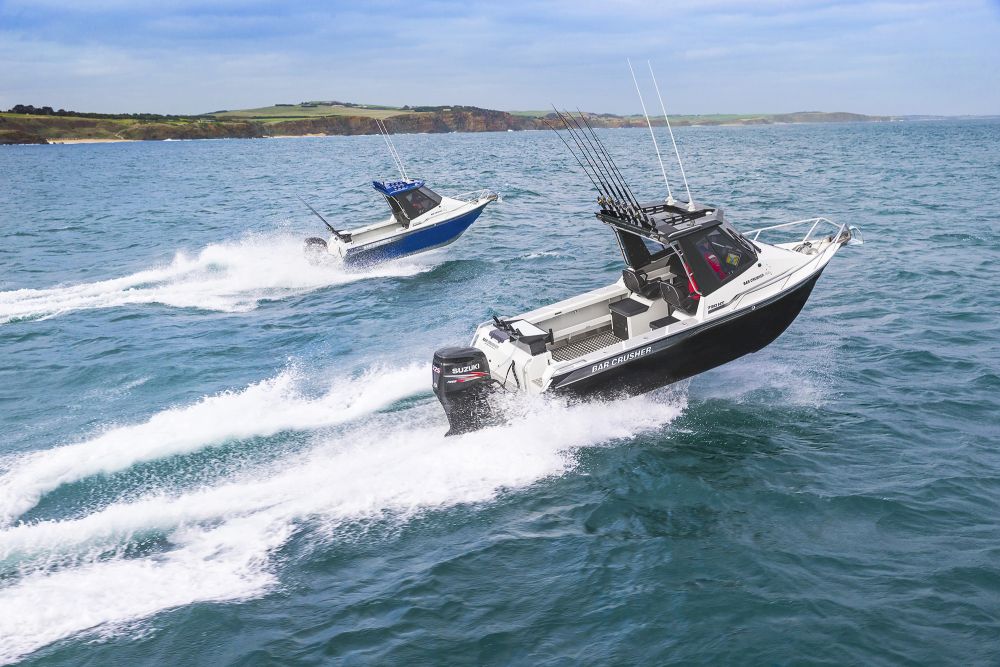 BAR Crusher's reputation for catering to serious anglers is evident again in its latest range of hard top boats, from the 575HT right through to the 780HT.
First up is Bar Crusher's exclusive Game Lock coaming. The newly-designed gunwale/sidedeck incorporates a 45-degree angle on the inner edge, which – along with the secure toe-holds found in every Bar Crusher boat – allows you to lock yourself into an extremely comfortable and secure position while fighting big fish. The Game Lock coaming is also slightly narrower than previous gunwale/sidedeck designs, which makes what was already a very spacious cockpit fishing area even bigger, yet is still plenty wide enough for anglers to comfortably sit on during long days on the water.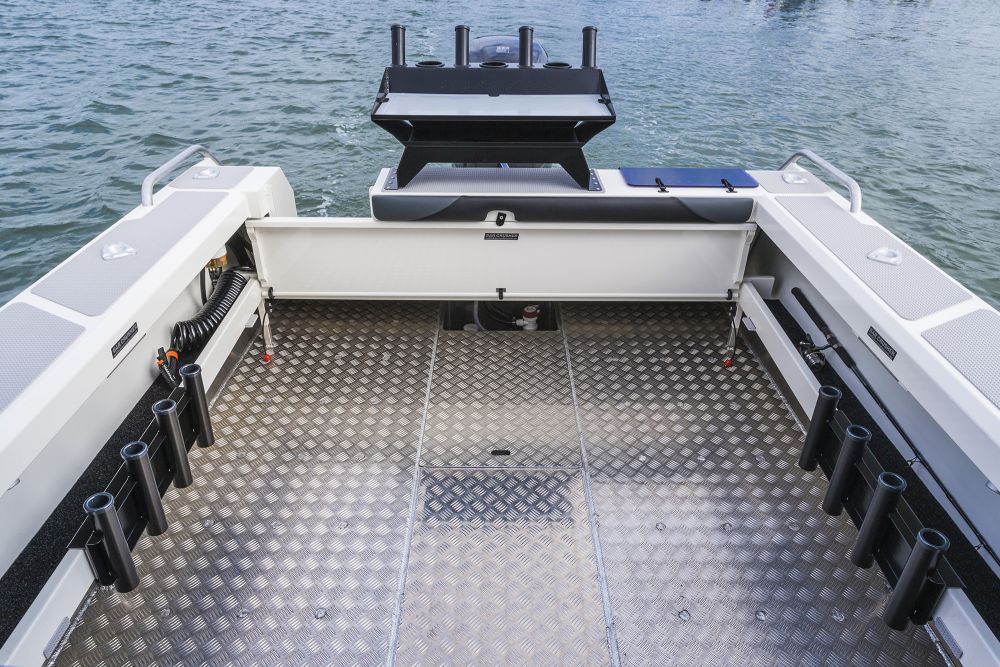 New hard top designs are complemented by re-designed rocket launchers and slide-opening side windows as standard (670HT, 730HT and 780HT), while fresh paint schemes now see the hard top colour match that selected for the hull. Bow rails and grab rails have also been upgraded, and the newly-designed bowsprit adds further strength and smoother anchoring to these super-tough offshore fishing boats.
At the helm, Bar Crusher has redesigned the dash of the 615HT, 670HT, 730HT and 780HT to accept up to a 16" multi-function display, with plenty of space still available for the installation of digital gauges, trim tab controls and other switches. The new dash layout is also more vertical than previous models, which allows everyone onboard to view flush-mounted displays/screens from anywhere in the boat, and features a handy shelf for secure placement of mobile phones, lures and other small items.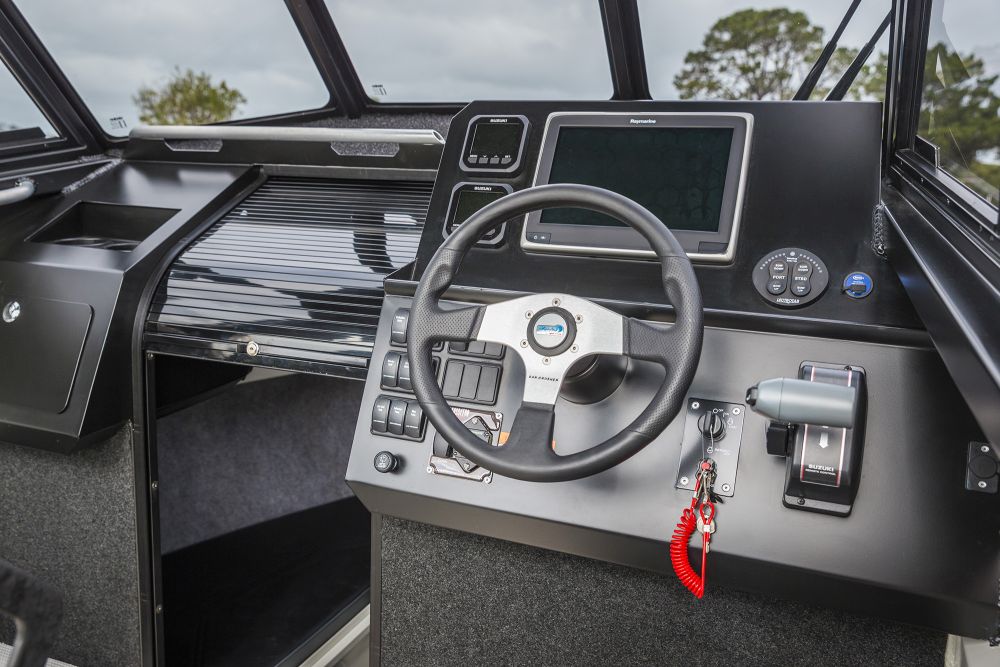 Bar Crusher's R&D team has also designed a new roller-door lockable cabin, which is available as an option on the 730HT and 780HT.
Designed and built in Australia for Australian conditions, all Bar Crusher boats incorporate exclusive innovations such as the Waveslicer deep-V, non-pounding hull for an ultra-smooth ride, Rigideck engineered sub-floor system for maximum hull strength, and Quickflow water ballast technology for excellent stability at rest.
The 575HT and 615HT also benefit from Bar Crusher's industry-leading Gen2 hull. This design combines key features including a wider negative chine running forward, optimised wider chine aft and the distinctive Delta Flare – a complex V-shaped planing plank that starts wider at the transom and narrows as it runs forward. The result is greater hydrodynamic lift for more efficient planing and improved fuel economy, a higher bow altitude and better spray deflection for a drier ride.
More information, including the complete range of boats can be found on the Bar Crusher website.