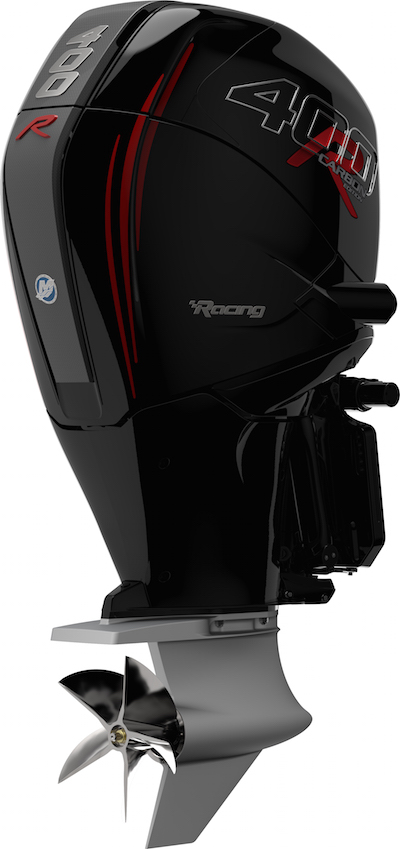 MERCURY Racing has revealed its 400R Carbon Edition, an exotic high performance Verado outboard with a stylish cowl sculpted out of lightweight carbon fibre composite.
At 153 horsepower per litre, the 400R is the most powerful consumer outboard ever produced by Mercury and provides the highest power-to-weight of all other four-stroke outboards in its class.
400R outboards feature a custom cold air induction system for improved airflow and power development, while significantly reducing intake noise. A water-cooled supercharger is designed to reduce intake temperatures and significantly increase air density. This enables the engine to generate torque and acceleration all the way from the lower end of the power band, up to the 7,000 rpm maximum.
Electronic knock control enables the engine to safely run on 95 octane (Australian) when the recommended premium 98 octane fuel is not availablw, and the 400R is the first-ever Verado to feature the Sport Master gearcase with low water pickups for added performance including boat handling, speed and efficiency.
More information at mercuryracing.com.