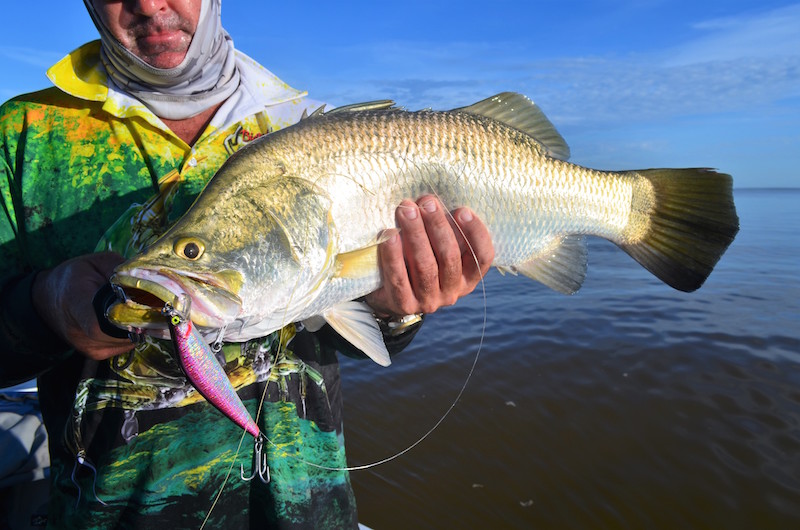 ZEREK has recently released its new range of Barra X Pro lures which are based on the old Barra Pro Series but with more strength in mind.
They come in three sizes – 100, 120 and 170. The three models are all floating with a nice square-designed bib which gives them a very enticing wobble and there is an excellent range of colours available to choose from.
Probably one of the best features is the whole range are fitted with Mustad 5x trebles and nice strong split rings. Being able to purchase a new lure and not having to upgrade the trebles and split rings is a feature not found on many other barra style lures. Good one Zerek.
On the water, we found the X Pro lures great to cast, they troll well, are easy to work and most importantly the barra love them. After two trips, all three sizes have now produced fish. Last trip the Zerek's also nailed some threadies for us and I'm sure many other tropical species will find these new lures appealing.
If your heading north this year to chase some barra after the great wet season we just had and need some new lures, grab some Barra X Pros. You won't be disappointed.
More info at wilsonfishing.com.au.