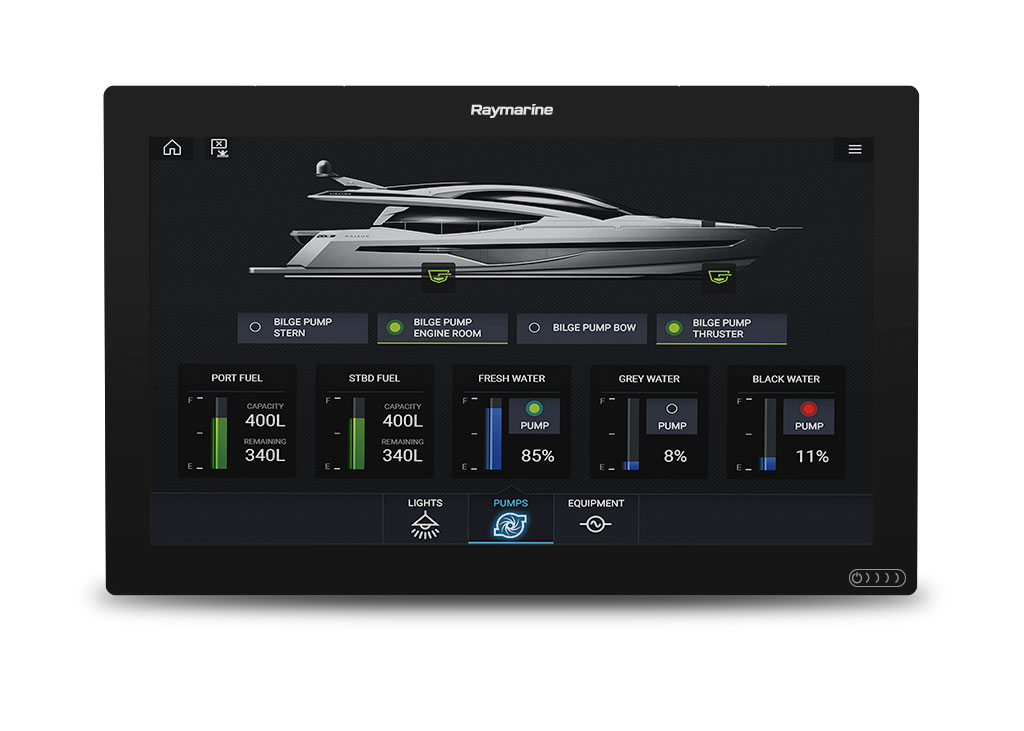 THE Raymarine Axiom multifunction display (MFD) line is now compatible with CZone digital control and monitoring systems. The collaboration enables boat builders and system integrators to deliver custom CZone digital switching solutions with graphical interfaces controlled through Raymarine's line Axiom MFDs.
CZone digital switching simplifies the installation of boat electrical systems through the replacement of complicated and cumbersome traditional switch and fuse panels with networked digital switch interfaces, providing ultimate control of onboard electrical systems. When integrated with the Axiom MFD, the CZone system offers control of many different types of onboard electrical devices, including lighting and climate control.
Raymarine will offer CZone and Raymarine customers a customised graphical interface solution that allows boat builders and system integrators to create highly customised graphical CZone control pages that integrate seamlessly with Axiom's LightHouse 3 dashboard app.
CZone integration for Raymarine Axiom MFDs is available now.
For more information: www.raymarine.com.au