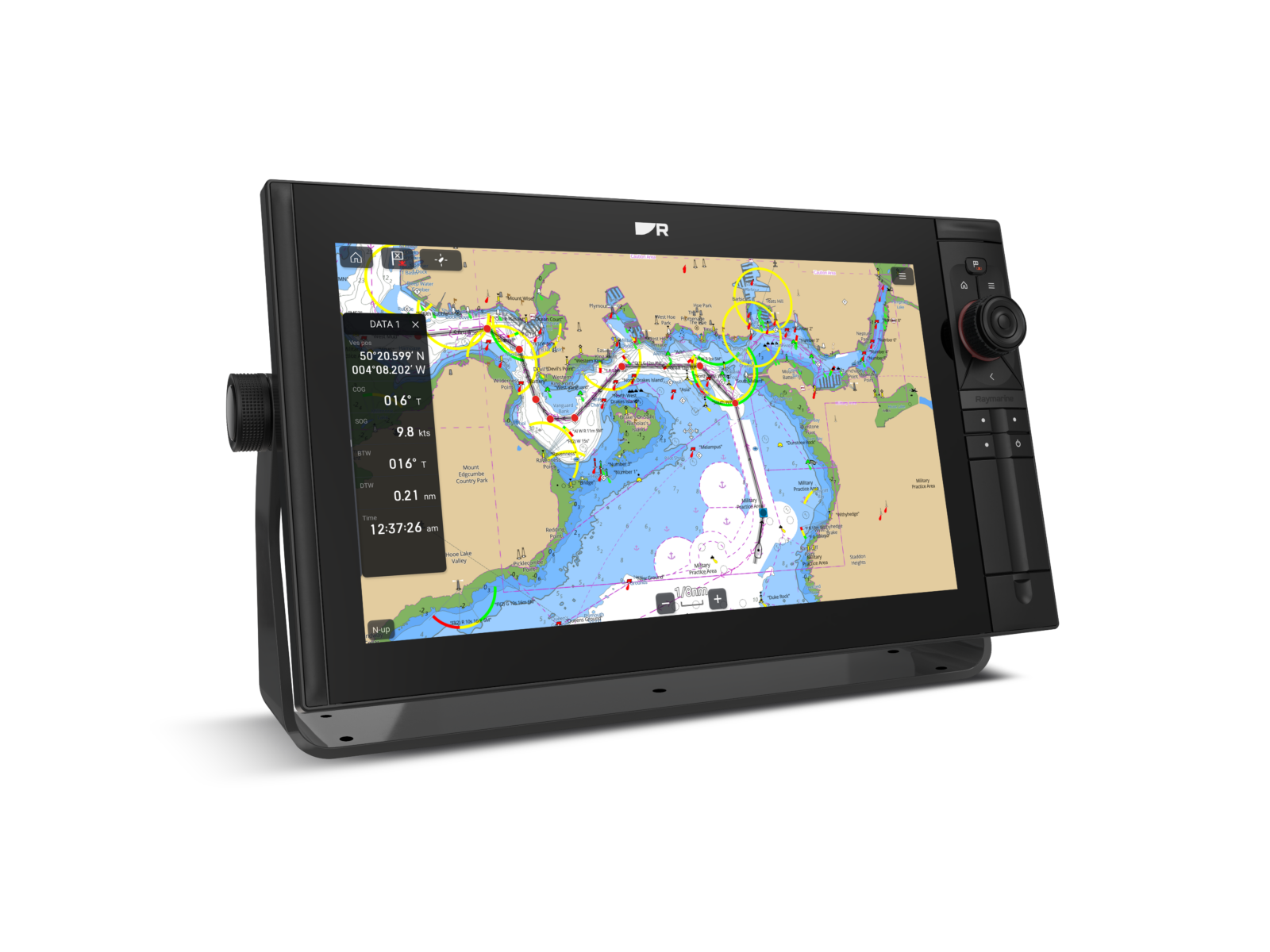 Axiom 2 Pro
The new Axiom 2 Pro is the most powerful Axiom chartplotter ever developed by Raymarine, delivering a fluid and highly intuitive navigation experience. This new all-in-one display, powered by the latest LightHouse 4 operating system, integrates with an advanced Raymarine navigation network that includes radar, autopilot and Lighthouse charts as well as FLIR thermal night vision technology. The upgraded six core processor enables faster chart scrolling, instant response and the ability to run multiple apps simultaneously.
The Axiom 2 Pro is developed with Raymarine's exclusive HydroTough coating, which repels water for reliable touchscreen control in all conditions. Users also benefit from customisable keypad controls across all size models including a choice of autopilot control or programmable soft keys. The Axiom 2 Pro S with embedded High CHIRP sonar, is designed for motorboat cruising and sailors.
Designed for anglers, the Axiom 2 Pro RVM model features the all new RealVision® MAX built-in sonar. This premium sonar builds upon already impressive Raymarine technology, allowing users to see deeper, with more clarity than ever before.
RVM1600
The RVM1600 is a remotely mounted sonar solution module for Raymarine's family of Axiom displays. The RVM1600 embeds RealVision MAX CHIRP sonar technology, delivering more clarity and improved fish imaging. Enthusiast anglers will also appreciate the multi-channel sonar capabilities. DownVision, SideVision, 3D, and conventional CHIRP sonar have all been upgraded with extended range and superior resolution, thanks to new and improved RealVision MAX CHIRP sonar transducers.
CAM300
Also making a debut is the CAM300 mini day/night IP camera. Equipped with an HD video sensor, the CAM300 transforms the Axiom into a powerful onboard video observation system. This compact camera can be combined with the AR200 sensor, enabling ClearCruise™ Augmented Reality, an impressive user experience which overlays AIS targets, waypoints and chart objects directly on Axiom's high-definition video display.
New LightHouse charts
Raymarine will also be launching new expanded regional LightHouse charts. Created from official hydrographic chart sources, LightHouse charts offer maximum readability, intuitive navigation, and superior quality. With a premium subscription, boaters have access to an ever-expanding points of interest library, enabling them to quickly find local marinas, fuel berths, restaurants, supermarkets and more. The charts benefit from improved draw speed and are available on preloaded microSD cards. The new regions include Western Europe, Northern Europe, the Mediterranean, Australia, and New Zealand whilst North America charts have been updated.