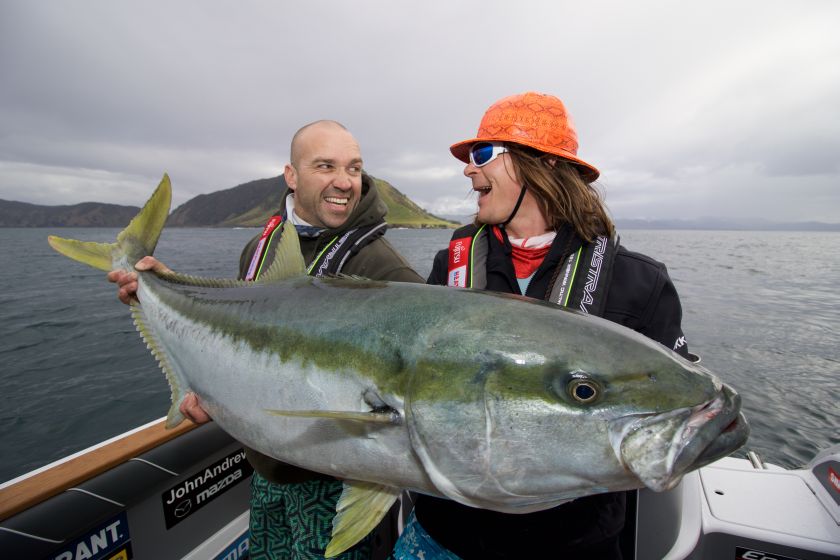 FOR the show's upcoming sixth season, the Big Angry Fish boat has been refitted with a full suite of Simrad sportfishing electronics. The brainchild of New Zealand anglers Milan Radonich and Nikolaj Mathiesen, Big Angry Fish first aired on New Zealand's TV3 in 2012. It has now run successfully for five seasons and also airs for Australian audiences on 7Mate.
"We looked at all the brands that were available and Simrad made the most sense," says Big Angry Fish co-creator Milan Radonich. "The Simrad brand is always moving ahead and working to advance technology in the fishing industry. Its commercial-grade equipment and support met our need for reliable gear. When you talk to people in the industry, Simrad is the brand they recommend."
The Big Angry Fish boat is now equipped with a 16-inch NSS16 evo2 touchscreen multifunction display, 4G Broadband Radar™ system, BSM-3 Broadband Sounder with CHIRP, StructureScan 3D imaging, AP24 autopilot system with Simrad Precision-9 solid state compass, and RS12 VHF radio.
The new season of Big Angry Fish begins this Saturday at 4:30pm on 7mate and 7Plus.
For more information about the Simrad technologies featured in this release or the complete range of Simrad marine electronics, please visit the Simrad Yachting website.