LAST weekend saw the latest round of the Gamakatsu Hobie Fishing Series held on St Georges Basin go off with a bang.
Many anglers in both boat and kayak divisions talked of a slow start to the day but that turned around to ramp up into a great bite. 43 kayaks eventually started the event after heavy cloud cover and rain had delayed proceedings due to light conditions.
The Hobie factory team were out on the water to take photos and just as they were about to go back to the weigh in stopped to talk to Stewie Dunn who said he was "on them".
Stewie had his three and had also been catching a few snapper… Right on cue, Stewie's rod buckled over and began to spew line. "Probably a snapper". A few dogged seconds and the fish took off on a second big run with Stewie bowing to the fish with his rod tip in the water. The look on Stewie's face as he finally netted the big silver bream was priceless. The fish was easily over the kilo mark and went into the Hobie livewell and upgraded a fish in the 30's. From that point it was going to be tough for anyone to chase him down – in the end nobody could.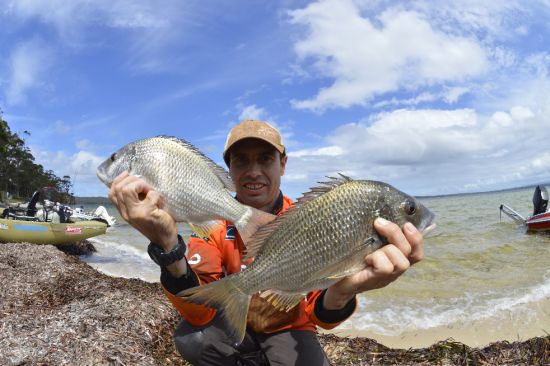 Round winner Stewie Dunn with a brace of cracker bream.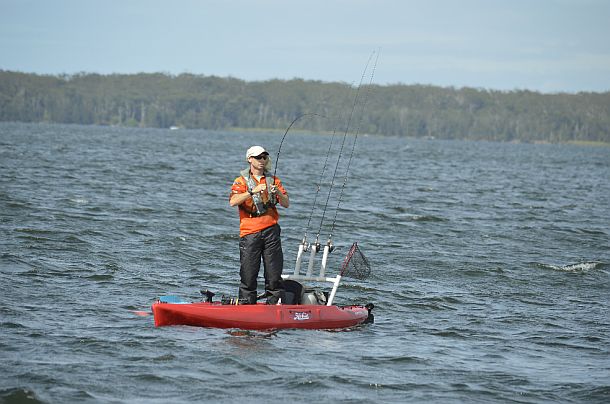 Dunn in action on another fish.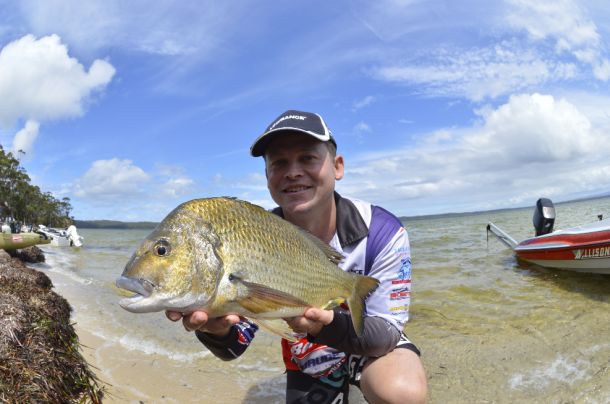 This monster bream reportedly weighed 2.17kg and was taken by one of the boating entrants.
All in all Stewie caught 12 legal bream for the day, all but one falling to his go-to Basin lure, an Ecogear VX35 in the olive 439 colour retro fitted with his own special stinger hooks on the back.
Stewie's bag ended up tipping the scales at 2.72kg for his three fish which certainly showcases what a recreational fish haven can produce as bags that size are rarely seen outside trophy black bream fisheries in Victoria or Tasmania.
In a very respectable second place was Lachlan Gubb from the Paddle, Pedal, Sail fishing team, representing the local Nowra Hobie dealership. "Gubby" bucked the trend and got all of his fish early in the shallows of Erowal Bay and even though he only caught six "legals" for the day he had the quality of fish to secure second place. Gubby fished lightly weighted camo Gulp! 2″ Shrimp "painfully slow" in about a metre of water.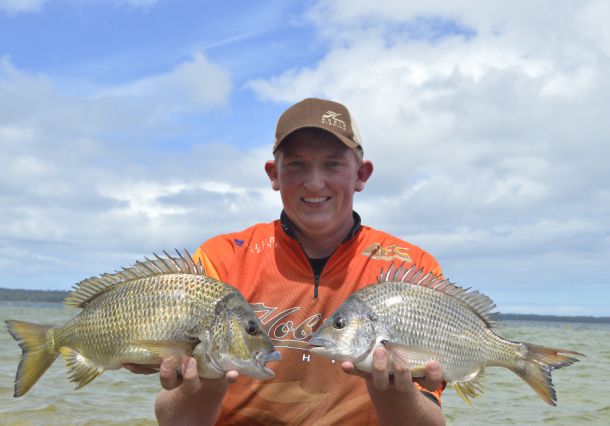 Second place winner Lachlan Gubb with a couple of beauties.
The Hogs Breath Boss Hog went to Kurt Thompson with a 1.26kg fish just edging out Lachlan Gubb's 1.21kg kicker fish.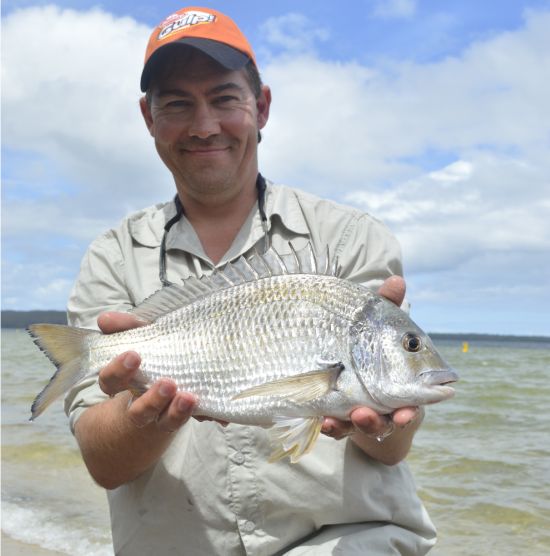 More at: http://www.hobiefishing.com.au/content/round-5-daiwa-hobie-kayak-bream-series