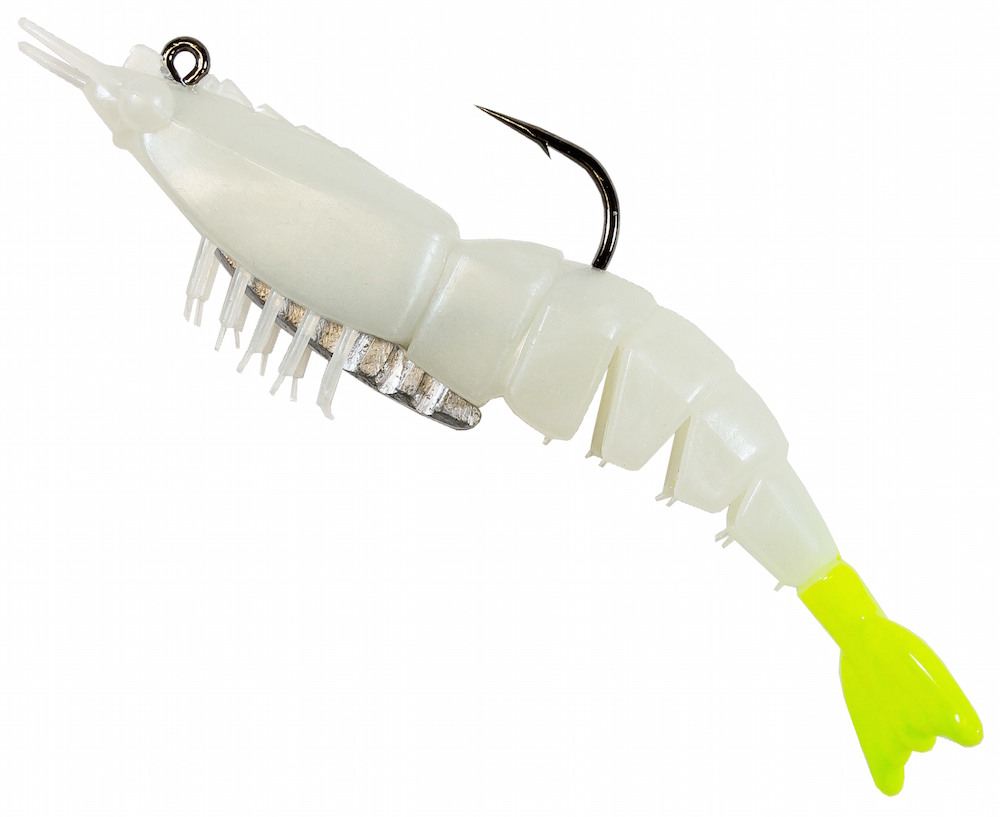 ZMAN has introduced a great grab-and-go pre-rigged option for anglers with their new ZMan 3.5" Rigged EZ ShrimpZ. This realistic prawn profile comes pre-rigged with a unique jighead that locks inside the plastic, ready to fish straight out of the packet.
The unique jighead is built on a quality, Mustad UltraPoint hook and features a segmented weight system that begins at around 1/4oz and by cutting off segments of the weight the EZ ShrimpZ can be made lighter for shallow water applications, such as fishing drains and mangrove edges.
The EZ ShrimpZ body features thin legs and antennae for added realism and lifelike movement, along with a segmented body that creates a lifelike kick and glide when the EZ ShrimpZ is fished.
Available in eight colours, with two per pack.
RRP $17.95.
More info at www.tackletactics.com.au