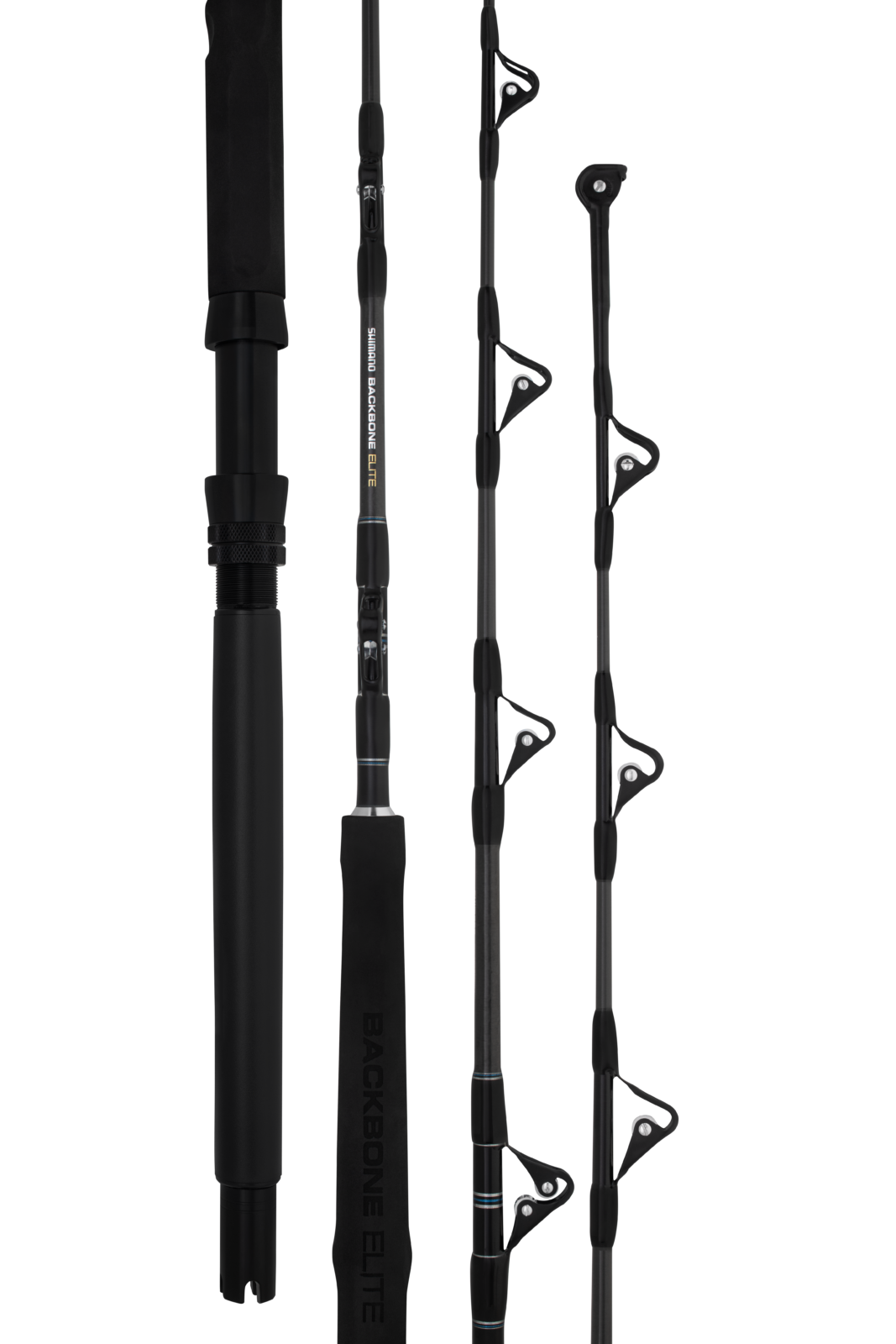 SHIMANO has unveiled the highly anticipated Backbone Elite Rods, a new generation of fishing rods that have been completely redesigned and reengineered to meet the demands of offshore game fishing.
The Backbone Elite range consists of eight meticulously crafted rods, each offering exceptional performance and versatility. For anglers seeking a 10kg rod, there is a fixed full standard guide and top option available. Additionally, three 15kg options are offered, including fixed guides, fixed guides with a roller tip, or fully roller guides. The same choices are available in the 24kg category, and for those seeking a truly powerful weapon, there is a serious 37kg rod with a roller tip.
Built on a single-piece constructed rod blank, the Backbone Elite rods utilise Shimano's latest TC4 material. This advanced material combines double inner layers of dynamic T Glass with a spiral of high-modulus graphite, resulting in an exceptionally durable yet lightweight rod with a crisp feel. The use of specific rod actions, combined with the TC4 construction, makes these rods perfect for fishing with braided line.
Comfort and functionality were key considerations in the design process. The long foregrip EVA provides a comfortable and secure grip, even with wet hands. The guides, whether fixed or roller, are sourced from AFTCO, ensuring superior performance and durability. The Slick Butts are not only durable but also convenient, allowing for easy removal of a loaded-up rod from the holder. Anodized aluminium reel seats and gimbals round out the package, adding to the overall workmanlike quality.
"We are thrilled to introduce the Backbone Elite Rods, a result of our continuous commitment to innovation and delivering the highest quality fishing gear to anglers," said Ming Liu, product development manager of Shimano Australia.
"These rods have been completely reimagined and engineered to provide exceptional performance and durability for offshore game fishing enthusiasts. With the incorporation of Shimano's latest TC4 material and thoughtful design elements, anglers can now experience a whole new level of fishing excellence."
More details at fish.shimano.com/en-AU.