Autumn is undoubtedly the best season in South Oz for fishing. The persistent summer south-easterly winds give way to calm, stable autumn weather patterns. The change in seasons offers a variety of new-season species, and gives regular access to offshore grounds in the calm conditions.
Autumn is the offshore season in SA, and this past autumn was no exception. The offshore reefs and islands wide of the Eyre Peninsula fired for mid-sized bluefin tuna. The schools of fish stayed further offshore than in previous years, mainly due to cooler inshore water temps, but the numbers of fish were as good, if not better, than the past few seasons. The average size of the blueys this season was in the 13 to 18kg bracket – cool fun sized SBT's. Some good mako sharks were caught and released nearby to the tuna schools, so it was with relief that Minister Garrett overturned the proposed mako ban.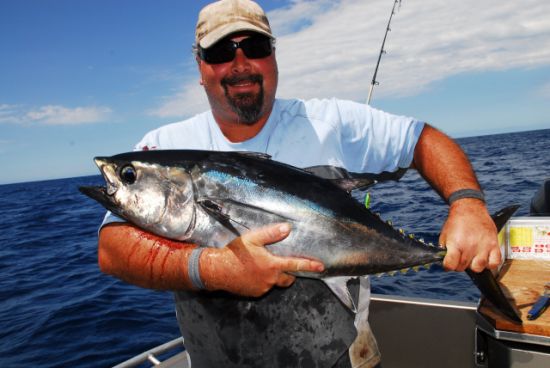 The Samson fish showed up on the deep reefs too, but were a bit fickle this season. Some superb yellowtail kingfish to 32kg were caught around the offshore islands wide of Coffin Bay – mainly live baiting at night time, but the fish tapered off early in the season.
Back inshore, the salmon appeared in good numbers on our state's surf beaches. From now on and through the winter months the salmon fishing should be at its best. We've had a few great sessions on the salmon recently, with some fine fish up to 3.5kg taken on soft plastics and Halco Slices in the suds.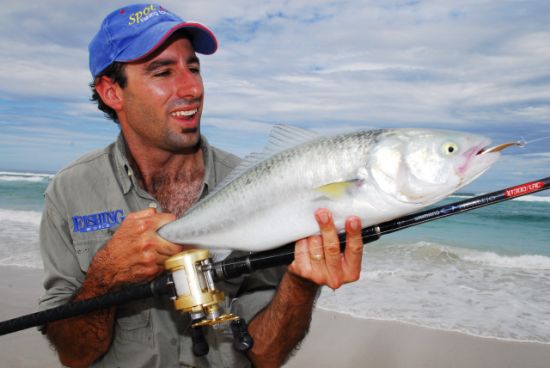 Some nice southern blue-spot flathead (our equivalent of the dusky) have just started showing up in numbers in many of our shallow southern bays. Our southern blue-spot don't grow to the proportion of the eastern duskies, but some neat fish in the 45 to 65cm size range have been taking Squidgy Flickbaits and Stealth Prawns of late.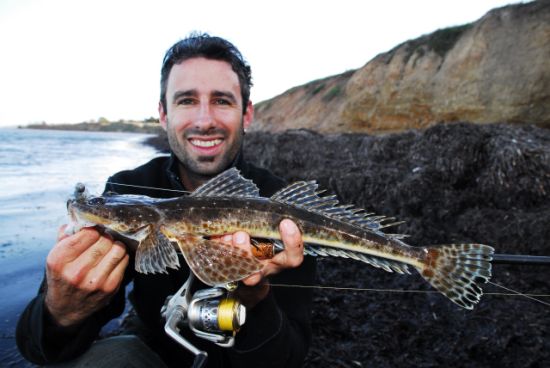 Larger snapper have been a bit quiet recently in the gulfs, but the shallow inshore grounds produced good numbers of smaller sized fish up to 60cm, with a handful of larger fish.
Some decent mulloway to 13kg were taken on live baits in West Lakes (close to Port Adelaide), which are good fish for this waterway. The Murray Mouth was very quiet for mulloway this past season with very limited freshwater exiting the Coorong, and hence affecting the spawning aggregations.
Here in South Australia, we've still got the last of a great autumn's fishing to enjoy before the cold-snap of winter is truly upon us…