ALMOST 500 anglers took to the waters of the Macquarie River between Burrendong Dam and the Barwon River over December 8 and 9 to wet a line for Riversmart's inaugural Orana Mutual Macquarie River Fishing Classic and Carp Muster.
Event organisers say they couldn't be happier with the response from the community, with bigger and better plans already underway to develop the event into a massive fishing competition that will raise bulk funds to make the Macquarie River a better place to fish.
Winners on the weekend included John Hill, who managed to take out the Cod Cup with a fish of 87 centimetres. Biggest Yellowbelly went to Jack Attenborough, who put in many casts before turning up a fine 60cm yellowbelly on a Jackal TN 60 in Gold. Biggest Carp went to Steven Day with a whopping 80 centimetre "mud marlin" that fell for one of his carp attracting flour dough baits.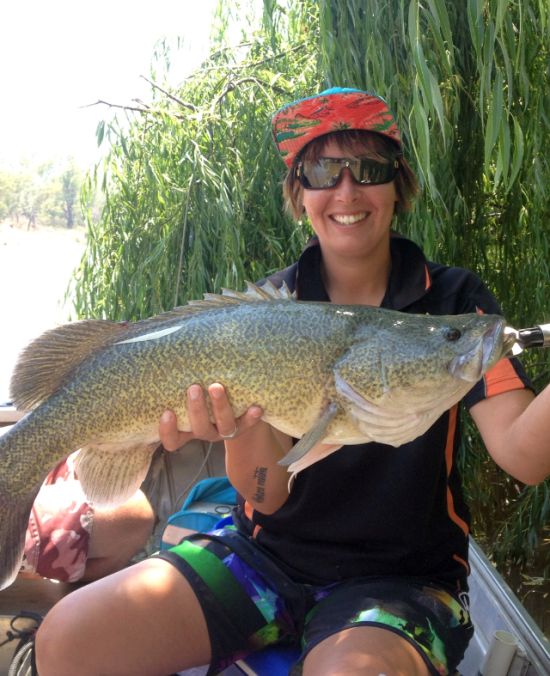 Danielle Fox with a Murray Cod caught during Riversmart's Orana Mutual Macquarie River Classic and Carp Muster.
Most Carp Caught went to pint size ten-year-old angler Louie Yilmaz from Warren, who managed 78 carp over the weekend.
Winner of the raffle draw for the tinny, trailer and motor donated by Dubbo Marine was Brock Naden from Wellington, age 12.
Event co-organiser and Riversmart CEO Dr. Bill Phillips told Dubbo Catches he was overjoyed to see everyone who enjoys fishing on the Macquarie River come together over the weekend and unite in the cause of bettering the river.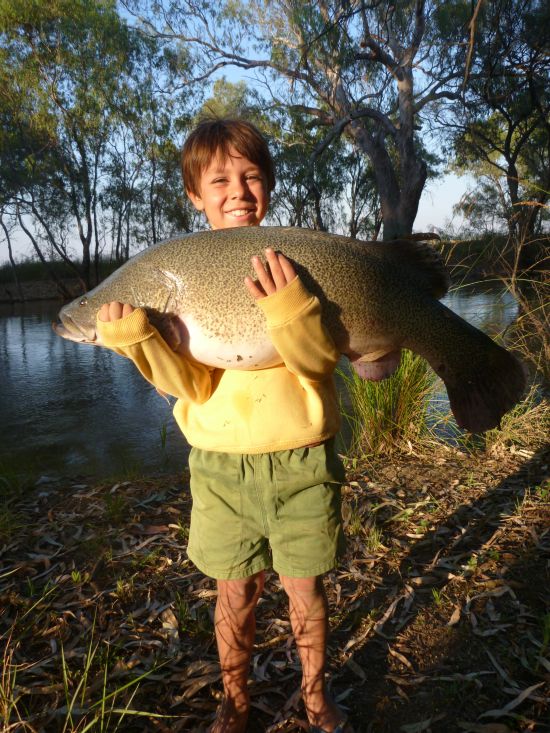 Young Sam Wilson with one fat cod!
"We are more than happy with the roll up" Dr. Phillips said. "It's easy to see that that a huge number of people enjoy fishing in this area, and that gives this event the potential to generate national interest get visitors into the district from right across the country, much like the Easter time Lake Burrendong Classic. "
Anglers reported many juvenile Murray cod in the system, with loads of cod being reported around the 45 to 55 centimetre size. Within two to three years, these fish will be at breeding size, which will also coincide with cold water pollution being stopped from the wall of Lake Burrendong.