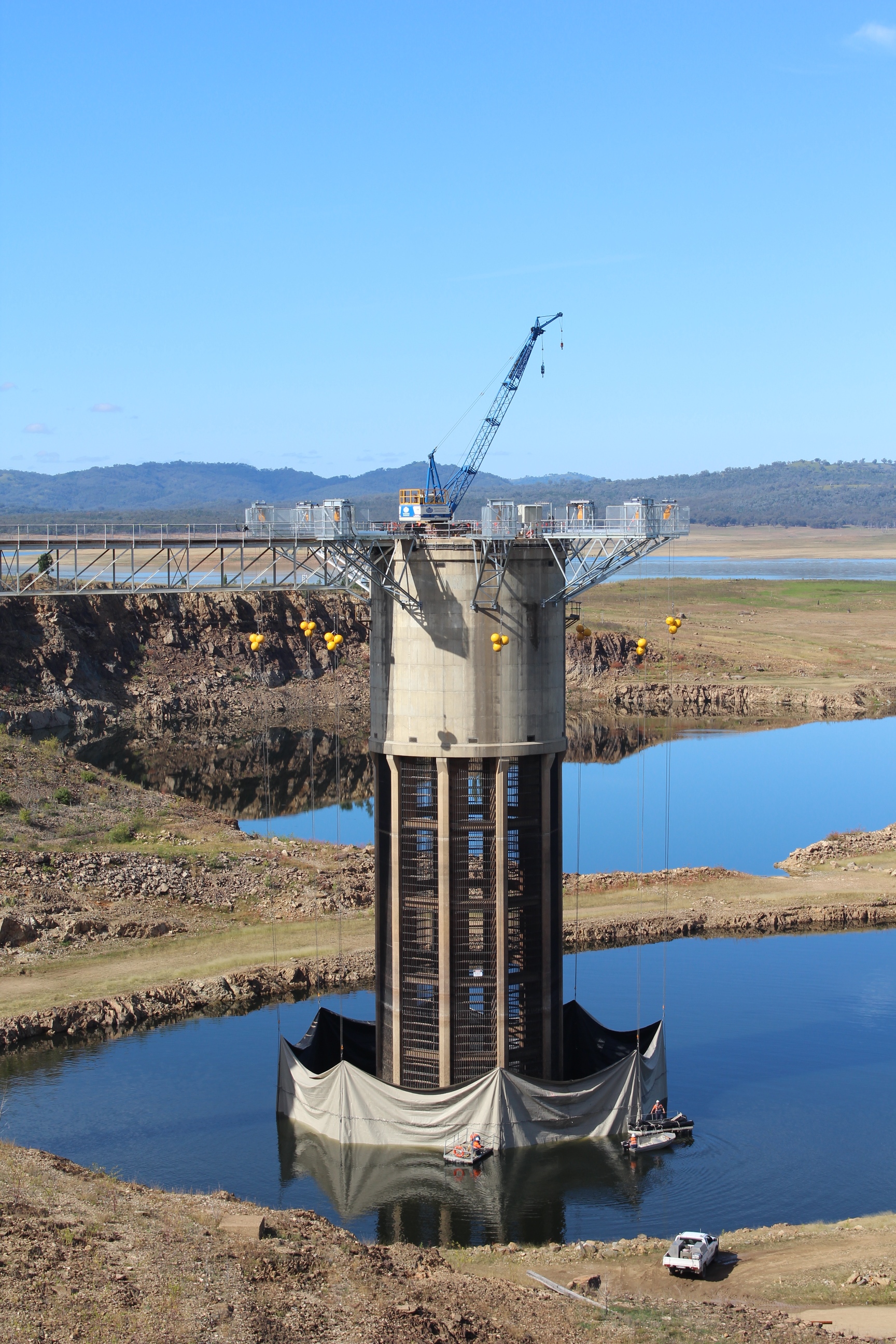 NATIVE fish living in the 160 kilometre stretch of Macquarie River affected by cold water from Burrendong Dam are again set to have limited success breeding this spring, with the $3.4 million dollar thermal pollution curtain still back at the manufacturers for assessment and repairs.
The Murray cod breeding season is triggered in spring when the Macquarie River's temperatures rise to between 16 and 20 degrees, however the 2016 breeding season was severely compromised when the curtain's failure saw river temperatures crash from 22.4 degrees to 13 degrees in just two weeks.
A spokesperson from Water NSW said that "the Burrendong temperature control curtain is not currently operational due to some key component failures, which occurred during the major storage inflows in mid-2016. Water NSW is assessing possible repair options and whether any design factors contributed to the curtain's structural damage."
At a cost of $3.4 million dollars to install, the curtain seemed to be working well at the start of the native fish breeding season in 2016, however almost a year after malfunctioning it remains off line, with cold water releases, known as 'thermal pollution', set to pour down the river again this spring.
"The curtain has been removed from the intake tower and shipped to the manufacturer as part of the repair assessment process. The aim is to finalise investigative works and restore the curtain to operation by year's end. This objective is subject to the outcome of the investigative works, including the magnitude of any required design modifications, as well as the dam's operational requirements.
"Any repair work will need to factor in the dam's current high storage levels and the difficulties with access and visibility associated with working in deep water," the spokesperson said.