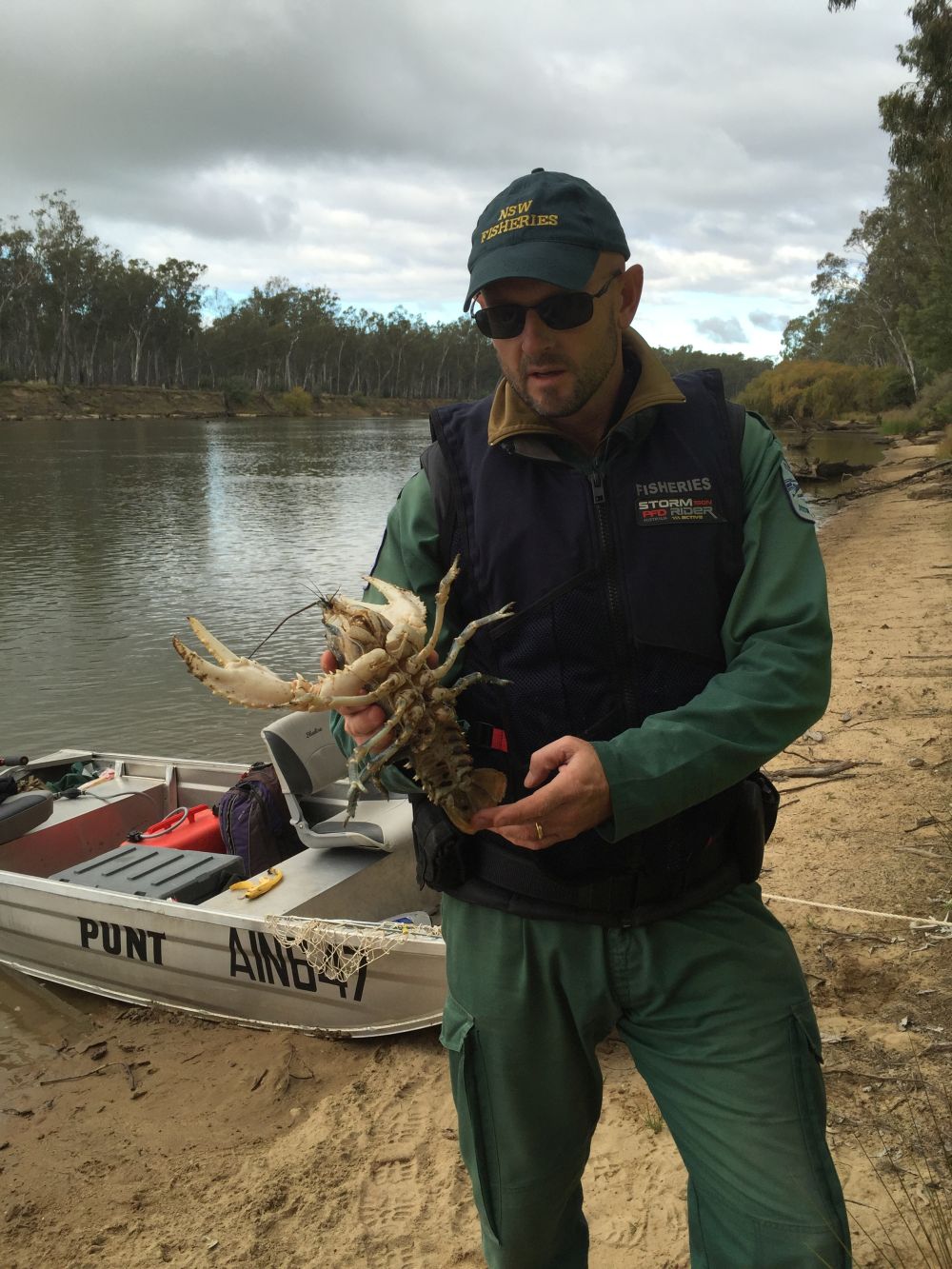 AN operation to crack down on illegal fishing offences in south western NSW has found 61 recreational fishers not complying with regulations for Murray Crayfish.
NSW Department of Primary Industries (NSWDPI) Fisheries Compliance Director, Patrick Tully, said Operation Victor was executed last month in the areas of the Murray and Murrumbidgee Rivers open to Murray Crayfish fishing.
"Ten NSW DPI Fisheries officers participated in the operation over two weekends in June along the Murray River between Albury and Tocumwal and the Murrumbidgee River between Gundagai and the Berembed weir," he said.
"Those officers inspected 292 fishers and found 61 of them to be non-compliant with the regulations."
As a result of the operation 31 penalty notices and 49 caution notices were issued.
"Penalties ranged from $100 to $1000 for those fishers who didn't comply with regulations over prohibited size of Murray Crayfish, exceeding the daily bag and possession limits or unlawful use of nets and traps," said Mr Tully.
"One fisher was also fined for possessing Murray Crayfish carrying eggs (ova) externally which is a significant breach of the regulations."
Officers seized a total of 55 Murray Crayfish and 34 nets and traps during the operation. Several information reports were received in relation to illegal fishing which resulted in the apprehension of three men and seizure of 23 Murray Crayfish.
Regular patrols of the waters prescribed for Murray Crayfish fishing will continue during the season which ends on August 31.
More information on the Murray Crayfish fishing season can be found on the NSW DPI website.
Illegal fishing activity can be reported to Fishers Watch on 1800 043 536 or online through the NSW DPI website.