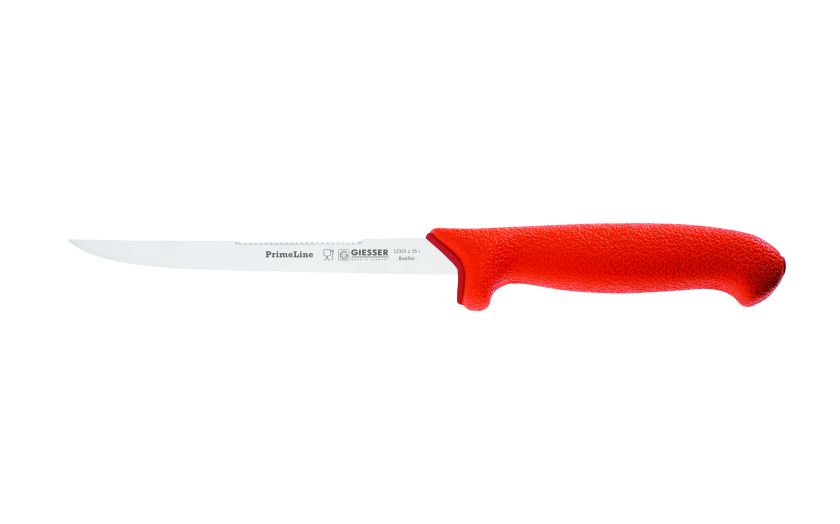 Fishing World and Giesser are giving away five filleting knives!
GIESSER'S Primeline Series of recreational knives are ideal for hunting, fishing and outdoor purposes. Made from high quality 100% German steel, all Giesser knives in the Primeline Series include a lifetime guarantee on all materials.
The Primeline Series are completely rustfree, have a soft and easy grip slide-proof handle with hard core which provides absolute stability and are very easy to resharpen the entire length of the blade due to their construction and polish.
Click here to read a review of the Giesser knives.
To enter simply answer the following question…
In which country are Giesser knives made?
Email your answer to comps@fishingworld.com.au and be sure to read the terms and conditions below.
Rules/Disclaimer: This competition will start at 4pm Monday 4th July and finish at 11:59pm Sunday 7th August 2016. Winner will be picked AT RANDOM from the correct answers sent via email to comps@fishingworld.com.au. Winners will be contacted via email and announced in the Fisho newsletter on Monday 8th August 2016. The knives to be won are the 6 inch fillet knife with scaler (Product ID: 12323 15). Prizes will be posted at our expense to anywhere in Australia. This promotion is open to those 18 years and above in Australia (proof of age required by winners due to Australian knife laws). Void where prohibited.