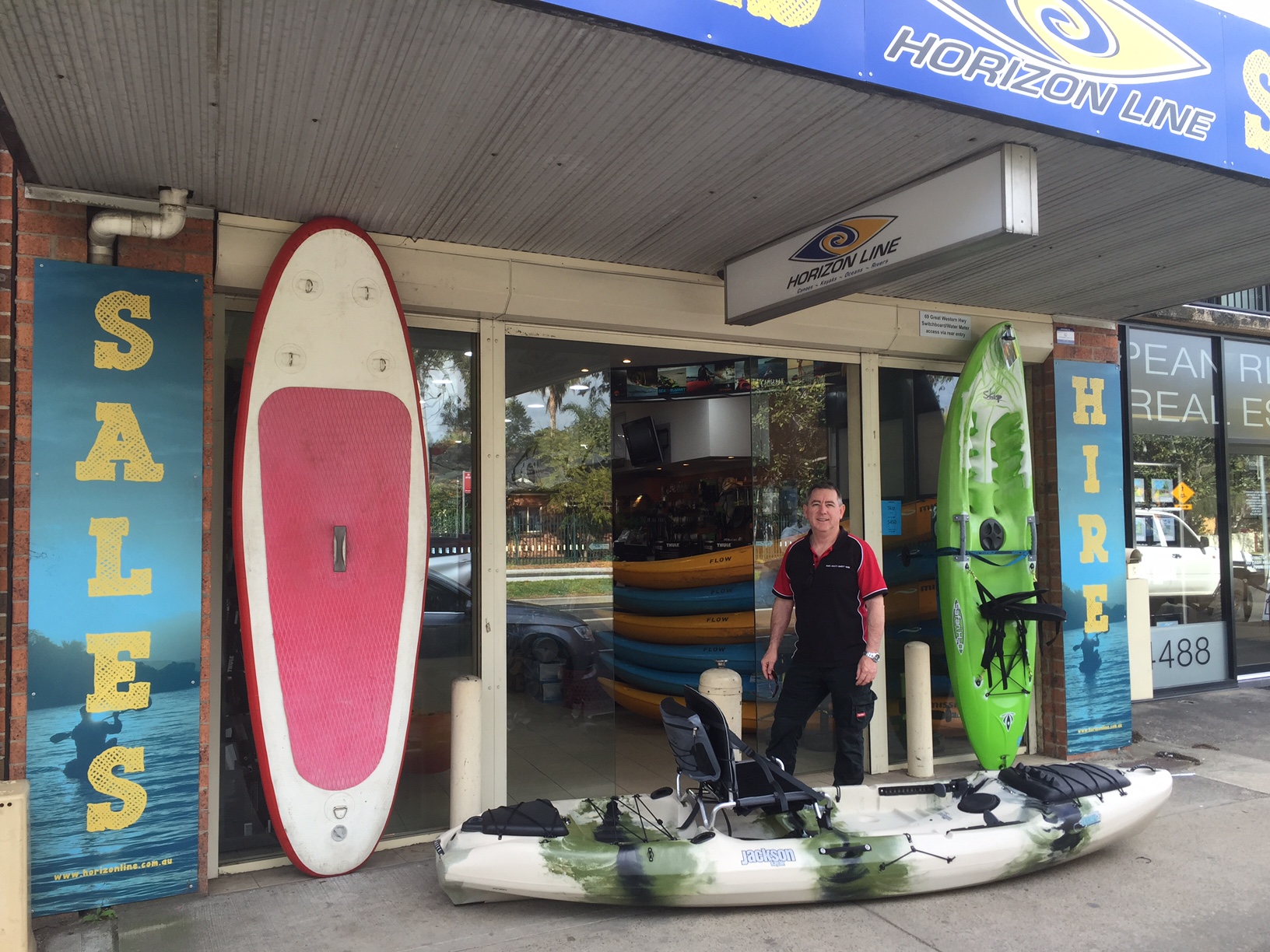 FISHING World in conjunction with Jackson Kayaks and Lowrance recently gave one lucky reader the ultimate prize – a brand new Jackson Coosa kayak and Lowrance fishfinder.
Sydney-based Danny McGee was the lucky recipient of our prize just for signing up to receive our free online e-newsletter. We think that's a pretty good deal and so did Danny!
"I couldn't believe it when I got an email to say I had won a kayak package from Fishing World. I had to check twice and thought it was a scam," said Danny.
"So I called Jasmine at Yaffa Media and couldn't believe my luck when I found out what was included; I was stoked and couldn't wait to get it!"
"I finally got the kayak on the water on Father's Day to drop a line and paddle around kogarah Bay. Its so easy to paddle and well-balanced. Getting in and out was no problem.
"Then the line started buzzing and the rod bent over and five minutes later I had a nice flathead alongside the kayak and into the net.
"Wow, the first flatty into the kayak caught on a spinnerbait on the troll. After a quick photo, it was released. The day couldn't have been better!"
"Thanks to Scott and the others at Fishing World for the great prize, now I'm planning my next trip."
Stay tuned for more exciting giveaways on the Fisho website and social pages.