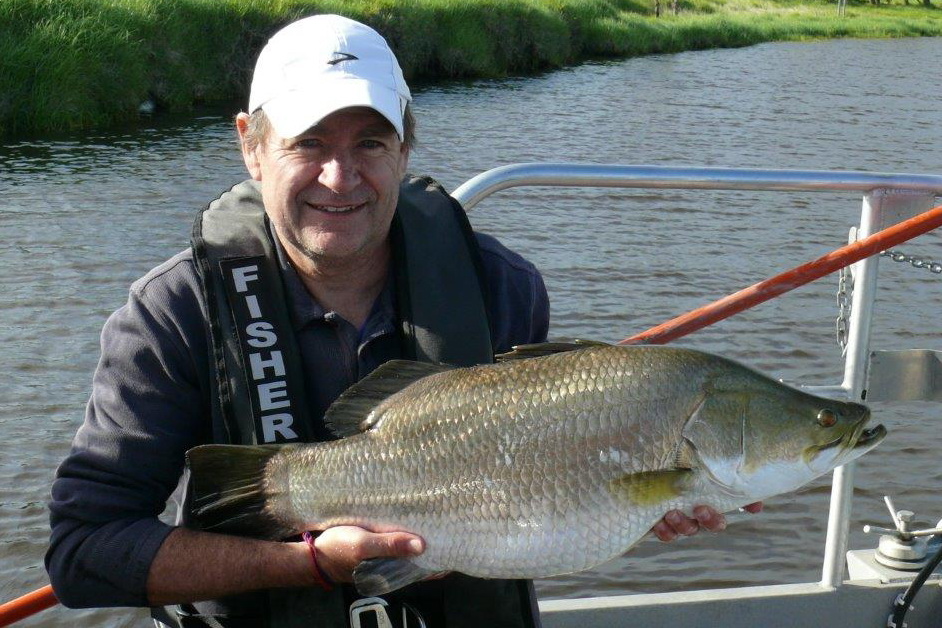 A SURVEY of Hazelwood Pondage last week has captured 20 stocked barramundi, the biggest of which weighed more than 6kg.
Fisheries Victoria Executive Director, Travis Dowling, said that the exceptional growth was very exciting news for freshwater anglers hoping to chase a barramundi right here in Victoria.
"Eighteen barramundi measuring about 33cm were stocked into the Pondage in September 2015, following a successful acclimatisation trial," Dowling said.
"These were followed in April 2016 by three size classes consisting of 1000 fingerlings at 5cm, 500 fish at 10cm and 100 larger barramundi at 30cm.
"We believe that the six largest barramundi surveyed last week, including the thumper over 6kg, were all from the first small stocking in September 2015.
"Nine of the barramundi surveyed were around 50cm and from the recent stocking of 30cm size class fish in April 2016.
"These growth rates are comparable, if not better, than some of Australia's best tropical barramundi fisheries."
Mr Dowling said the results indicate that stocked barramundi, in particular those released as larger fish, have thrived in the Pondage and grown exceptionally well.
"The Pondage's unusually warm water, combined with its abundant population of exotic prey-fish, appear to have provided barramundi with an ideal home away from home.
"The performance of the stocked barramundi has been monitored with leading fisheries research methods including acoustic tagging and listening stations, water temperature loggers and electro-fishing."
Recreational fishing in the Pondage remains closed until at least 20 October 2016 to enable further fish surveys to be conducted.
Fisheries Victoria and a working group of anglers, the land owner and the Latrobe City Council are looking at ways to ensure the fishery is well managed prior to re-opening, including facility upgrades, fisheries enforcement and education, and usage rules so everyone can enjoy the waterway.