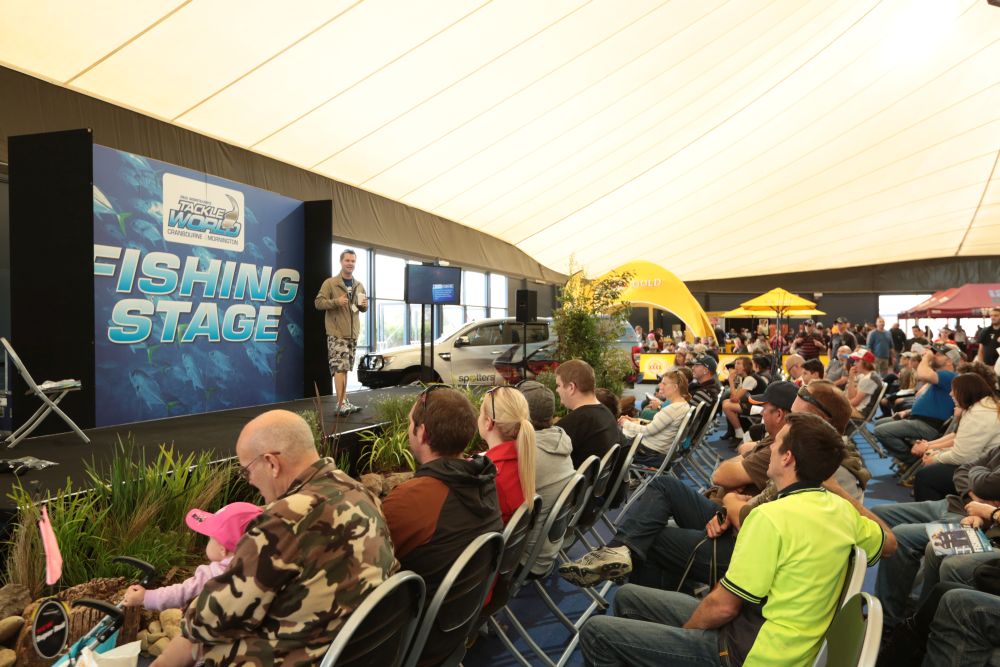 VISITORS to the National 4×4 Outdoors Show, Fishing & Boating Expo in Melbourne this month will have the chance to win big, with plenty of exciting prizes and giveaways on offer to take their outdoors adventures to the next level.
With the prize pool valued at over $17,000 there will be something to entice all showgoers, whether it's fishing, boating, 4×4 or outdoor exploring they are interested in.
Returning to the Melbourne Showgrounds from 19th-21st August, the National 4×4 Outdoors Show, Fishing & Boating Expo will dedicate over 30,000 square metres to all things outdoor-related, including 4×4, camping, caravanning, fishing & boating.
Over 200 leading exhibitors will showcase the latest products and innovations, and a wide variety of popular industry experts will be in attendance to entertain the crowd throughout the three-day event (click here to see the fishing celebrity lineup).
Those who plan ahead and purchase their tickets to the show online will automatically go in the draw to win one of the fantastic prizes on offer in the "Scan and Win" Competition, including products from Opposite Lock, Waeco, Aeroklas, UVA Wholesale and Uneek 4×4.
For a chance to win one of the five exiting prizes up for grabs at the National 4×4 Outdoors Show, Fishing & Boating Expo, visitors must scan their Show ticket at each of the five checkpoints throughout the Show.
Be sure to visit all five checkpoints to be in the running to win prizes including:
A Waeco CFX-95DZ2 Portable Fridge and Freezer with Wi Fi
One of two Urban Loaders thanks to Aeroklas
A UVA Wholesale Phantom 3 Standard Drone
A stack of gear for your Ford Ranger, including Delois Brakes, iDrive Pedal Module and Rock Sliders, thanks to Uneek 4×4.
The hotly contested Trick My Truck prize will also return to the Show in 2016, forming one of the huge prizes on offer to show visitors. Thanks to Opposite Lock, one lucky entrant will win $10,000 worth of gear for their 4×4, including:
An Opposite Lock Premium Bull Bar
A KingOne 9500lbs winch with rope
Opposite Lock LED Driving Lights
A Safari Snorkel
Opposite Lock Suspension
An Opposite Lock Fridge
A Front Runner Roof Rack.
To be in the running, simply purchase a ticket to the National 4×4 Outdoors Show, Fishing & Boating Expo at the Melbourne Showgrounds and use your ticket to scan your way through the Show.
Don't miss your chance to win big at the National 4×4 Outdoors Show, Fishing & Boating Expo this August. Tickets for the show are priced at just $18 for adults, $13 for pensioners, with kids under 15 free. A two-day adult pass is available for $30 for those visitors who feel one day won't be long enough to explore all the Show has to offer.
For more information, updates or to purchase tickets, visit the website. Make sure you use the special Fishing World discount code "BAIT" to get your tickets online for just $15. This deal is only available online and all purchases will go into the draw to win a Waeco fridge-freezer valued at $999!