THIS week our friends over at US-based Field & Stream reported on what could well have been a tragic event. As you'll see in the accompanying photo things went awry for the crew on this game boat as they battled a reportedly large black marlin off the coast of Panama.
Whether or not some overzealous "backing down" resulted in the boat's deck being swamped and causing the vessel to sink is unclear. Thankfully for all on board they were rescued soon after the boat went down.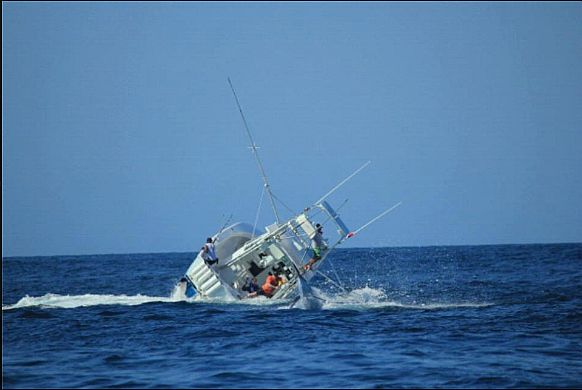 For more photos from the Facebook page of BDOutdoors click HERE.