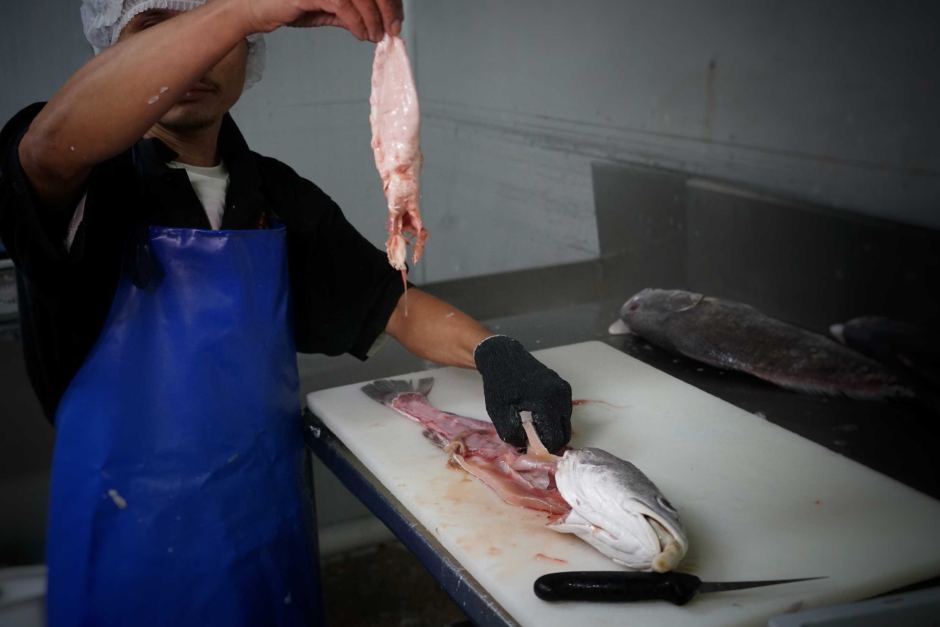 A BOOM in the value of black jewfish swim bladders has Top End fishing authorities worried prices could fuel a black market in Asia, according to an article on the ABC website.
The swim bladder is an organ in the fish which regulates its buoyancy but it grows much larger in black jewfish than in other species.
It is considered a delicacy and an aphrodisiac in countries like China.
A black jewfish swim bladder typically weighs between 200 to 400 grams and Northern Territory Fisheries estimate the bladders are worth between $200 to $500 per kilogram.
"They're favoured for their supposed medicinal benefits and are used as a tonic or a food base in soups," the aquatic resource manager for the Department of Primary Industry and Resources, Blake Taylor, said.
"They're also highly regarded because they have a very rich collagen content."
Mr Taylor said a sharp increase in its value could threaten already vulnerable stocks of the fish in the Darwin area.
"We now find that the illegal trade in black jewfish swim bladders has the potential to undermine these management actions and impact the recovery of this species," he said.
To combat a black market from forming, NT Fisheries is introducing a range of measures.
The first, introduced earlier this month, is the requirement that commercial operators tag swim bladders to show they are a legally caught product.
"The use of the authentication tags will allow the water police or fisheries compliance to clearly identify between legal and illegally caught swim bladders and ensure that only swim bladders from licensed commercial fishing operations can be sold," Mr Taylor said.
NT Water Police said while there was a legitimate trade in the sale of the black jewfish swim bladders, they were concerned fishermen were cashing in on the rising demand through illegal practices.
"What we're trying to look at is anybody who is diverting recreational catch or even worse changing the nature of their fishing so they're specifically targeting those fish and therefore increasing the take of a species which is already overfished," Sergeant John Pini said.
"Anytime there's a rise in price it means that that generates a demand and people will be tempted to fill that demand.
"What we're saying is somewhere along that chain you are likely to be caught."
New recreational rules enforcing possession limits for swim bladders inside homes were also being considered.
"The vast majority of recreational fishers will always do the right thing," David Ciaravolo, executive officer of the Amateur Fishermen's Association of the Northern Territory, said.
"The moment somebody crosses that line and becomes a poacher or an illegal fisher I think we'd all be happy to bring the law to bear on that person and make sure that it's stamped out."