FISHING Australia host Rob Paxevanos joined forces last week with a group of western NSW anglers – including well known native fish advocates Ken Smith and Matt Hansen – to document fish numbers in a section of the Macquarie River in central western NSW.
The stretch of river is set to provide an extraction point for a controversial pipeline project under a proposal by the Orange City Council.
"I will be only too happy to visit the area and film my TV show Fishing Australia in December after cod season re opens," Paxevanos had said prior to his visit.
"I would love to give a fair dinkum account of what we come across during our stay."
Despite encountering adverse weather conditions which had heated the water surface significantly, dirty water and strong winds, the group successfully demonstrated for the camera the healthy native fishery that exists in the Macquarie River.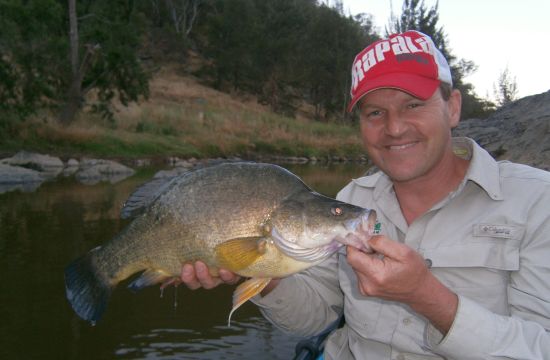 Fishing Australia presenter Rob Paxevanos with a golden perch.
While the fish were reportedly reluctant to chase lures the final catch tally consisted of 15 Murray cod to 91 cms (16kgs +) – the species listed as threatened under the Environment Protection and Biodiversity Conservation (EPBC) ACT; a fish Orange City Council's consultants failed to find during a survey – and 14 golden perch to 55cm (3kg +).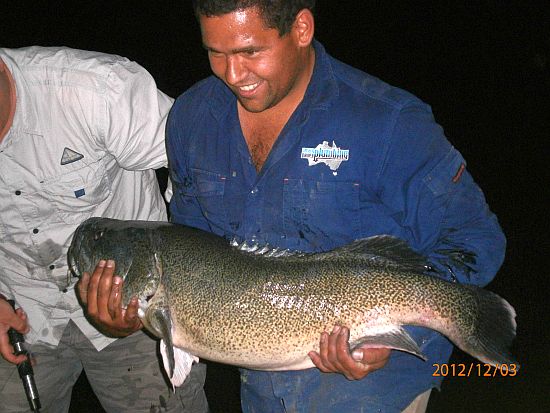 Several golden perch were also recorded during a gill net survey conducted by CARDNO prior to the group's lure fishing efforts. One European carp, hundreds of fresh water shrimp (many carrying eggs) and crayfish were also caught and a platypus sighted.
The group says this exercise verifies the quality of this valuable and unique native fishery.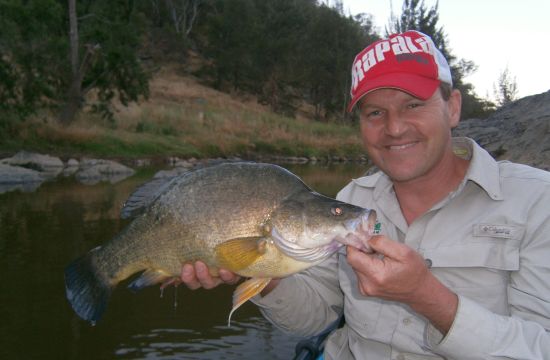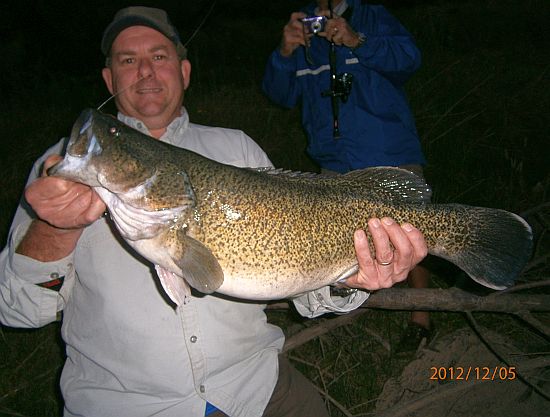 Brad Andrew with a Murray cod taken on a popper.